Tips to Decorate your Living Room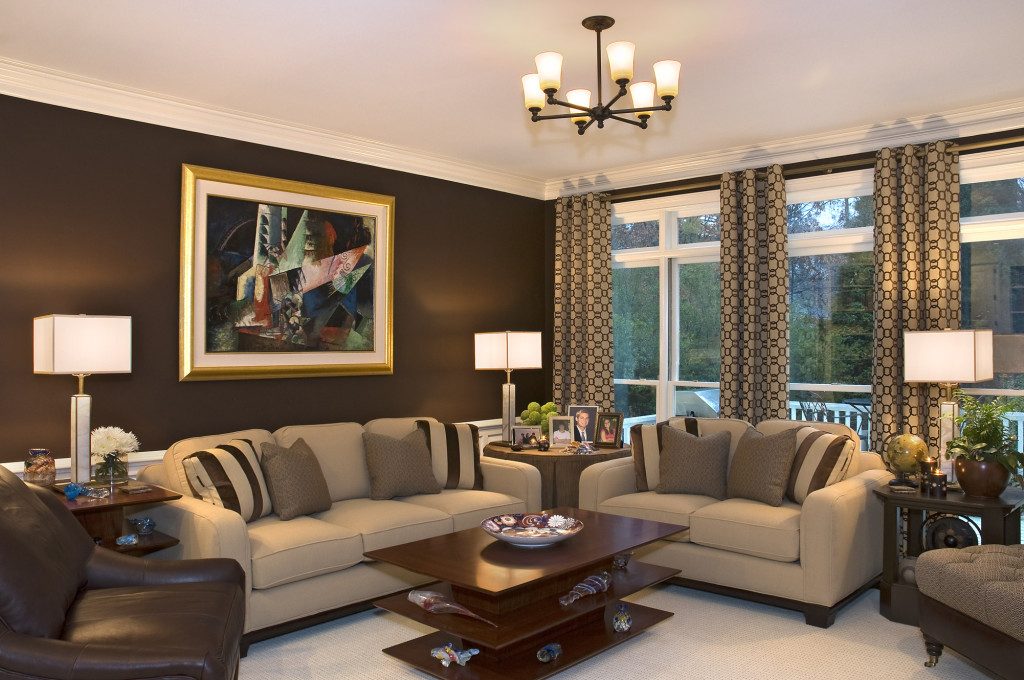 If you want to decorate your living room, it can be a simple project to undertake that will greatly improve the look of your home. Your living room is the room in which guests, visitors, family and friends will be hosted on most occasions when they come to visit.
A living room should have several key elements and you need to think about this when you decide to remodel or renovate. These key elements include a central focal point (often a mantelpiece, window or ornamental table), a central traffic flow (to allow people easy access to all parts of the room, even when other people are in there), seating (preferably comfortable and arranged so as people can easily become engaged in a multi-person conversation) and symbols or ornaments representative of the household members (such as family photographs, books, treasured heirlooms and souvenirs).
When you want to decorate the living room, you definitely have to think about the the look you want to achieve carefully. There are many design concepts to choose from and the key thing is to make the room warm, welcoming and comfortable through its design scheme. Maybe have a look below at photographs we have selected to get some great ideas for decorate your living room.
You must take into account the space you have at your disposal if you decide to decorate the living room. It is important to know whether the room is big or small, and what items should be added or removed. Maybe consider making a plan on graph paper to map out the room and placement of your furniture. Try different combinations and layouts to help you determine what may or may not be right for your room. Maybe consider using furniture that is currently in other rooms of your house, but repainting or reupholstering pieces to match the color scheme you desire for your newly decorated living room?
Another item which you must take into account is the overall design concept. As mentioned above, you have to know what the concept of your living room is. Whether it is contemporary or classic, you should make the decoration of your living room look both attractive and consistent, and also make it representative of yourself and your family.
Finally, consider supporting the decoration of your living room with beautiful lighting. Use it to set the right mood and tone, and to accentuate certain elements of the room's decor. When you decorate your living room, it can be a simple and fulfilling task – just remember to follow the ideas highlighted and outlined above.
Gallery of Tips to Decorate your Living Room
Tell us what you think about "Tips to Decorate your Living Room"?