10 Amazing Living Room Furniture Layout Ideas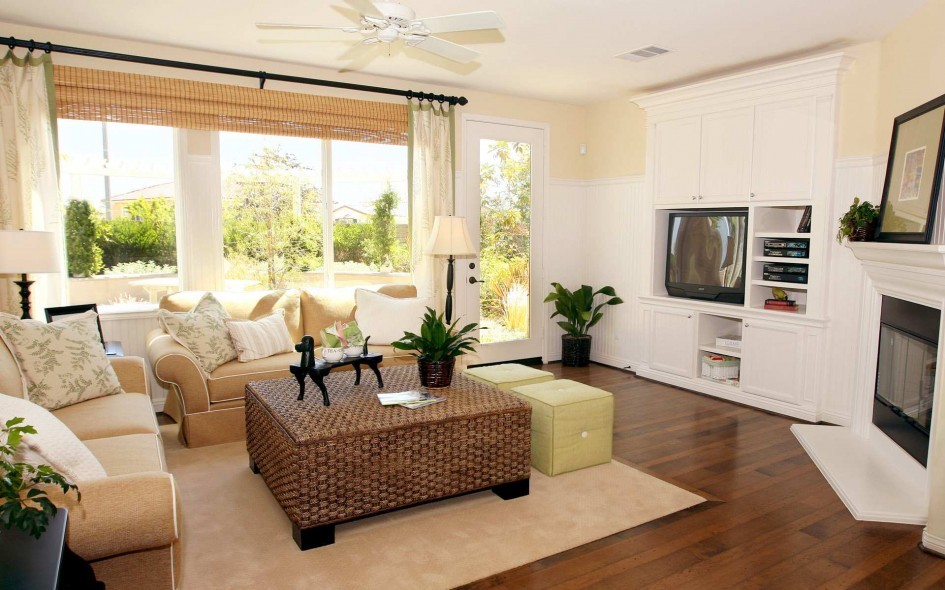 Living room furniture layout is an important and major contribution to the overall flow and atmosphere you can achieve in the room through interior design. It's often easily forgotten about in the planning stages, and only thought about in detail as an afterthought while colour palettes and standout pieces of furniture take priority in our plans.
Living room furniture layout has infinite power and can transform the room significantly. From dictating the difference between formal and informal living room, or making a room appear larger or cosier, the layout can dramatically alter the shape and feeling of your living room.
The placement of your lighting, doors and windows should be considered before anything else. A door or number of doors will dictate the main walking route into and around a room, as well as it's relation to other rooms. Windows can bring light into the home, so you need to decide if you're after more artificial or natural light before you discuss the layout of your internal furniture. The view from a window can also alter the atmosphere of a room. Light, open views that are beautiful and calming can make your home feel larger and warmer; a view onto a brick wall or cramped garden can have the opposite effect. When it comes to lighting, the brightness, colour, and location of lighting can alter the room's atmosphere and its function. A darker room can be cosier but not great for reading or interpersonal communication. But if you have large windows that bring in lots of open light, you won't demand as much electric lighting during the summer days.
Once you've dictated the hard layout of your living room, and the shape and size of the room and its fixtures are confirmed, it's time to consider the most important part of a living room to you; seating! You might have already spotted the three piece design of your dreams, but before you make a final decision, it's important to consider your options. Consider comfort versus minimalism, how many seats you need to provide, and the location of these seats. One quirky corner sofa can be an alternative to a pair of armchairs, and vice versa. Play with ideas and drawings of layouts before you end up with a too-big sofa that takes over the entire room! And if you have a television, library, or games consoles in the living room, you may need to set up your seating to complement these.
Planning an open plan living room is an entirely different challenge. The size and layout of the room is already dictated by the shape of the home, and the colour scheme needs to envelop kitchen and dining areas, not just your relaxing and seating space. You might need to tone down your quirky taste to create a diluted version, but one that looks fantastic across a larger space, yet something striking that makes your living area stand out from the rest of the open plan room, like accent ornaments or funky furniture.
Whatever living room furniture layout you set out to achieve, the most important rule is to plan, plan, and plan!
Tell us what you think about "10 Amazing Living Room Furniture Layout Ideas"?