Luxury in Modern Homes with Wingback Chairs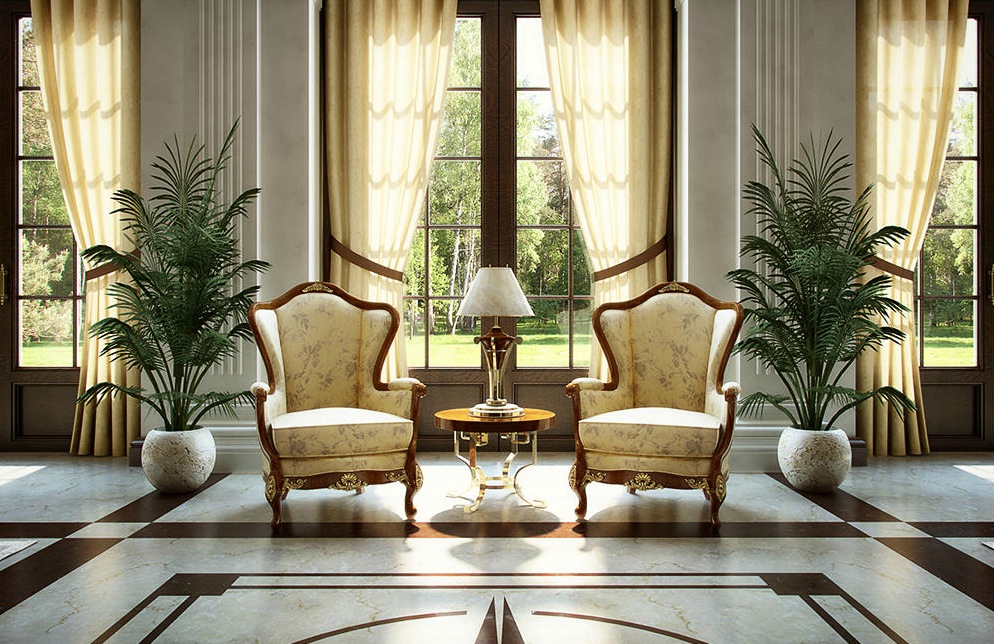 Wingback chairs which are also sometimes called grandfather chair, easy chair, and wing chair date back to the late 17th century. The main objective of its designer is to keep the user warm in front of a live fireplace. They are usually upholstered. The backrest is high and has an armrest where the wing is attached so it surrounds the upper torso of the user. Wing chairs are associated with luxurious homes. They seem out of place in smaller homes because they tend to make the limited space look more cramped with their large size.
There are several other features that can help you determine a wing back chair. It always has a high back and a set of wings on both sides which enclose the occupant. Wingback chairs are most often upholstered using leather, damask, cotton, silk, or velvet. The fabrics are usually patterned, but some are also plain depending on the preference of the designer. The seat is extremely comfortable because in addition to the padding, they usually have springs underneath. This kind of chair looks cozy and inviting. They are roomy enough for someone to curl up, read a good book, or even doze off. They are imposing and look aristocratic because of their tall backrests and interesting wings. You can often see them in films set in the 1800s. Most of these scenes are shot in a room with crackling fire or in a library where the chair is sitting right behind a large solid wood desk. It denotes affluence, style, and canniness. If you want to create the same mood in your modern home, you need to make sure that the arms are lower than your table. The shape should complement that of the table you are pairing it with. The upholstery should be made of stain resistant, durable fabric. You can also place your wing back chair in your living room for additional seating.
Some modern wingback chairs lack the wings that traditional ones possess. They should be called side chairs instead, but since they are inspired by the original wing chairs, they are still considered wing chairs or wingless wing chairs. These chairs still have high backrests, but without armrests. They are also upholstered using modern fabrics that complement the smooth, straight lines of the wing chair. This wing chair design fits the more modern homes or smaller spaces. The absence of the armrest and the wing makes them look a little less intimidating for cramped spaces.
Gallery of Luxury in Modern Homes with Wingback Chairs
Tell us what you think about "Luxury in Modern Homes with Wingback Chairs"?