Wine Barrel Furniture Ideas and Photos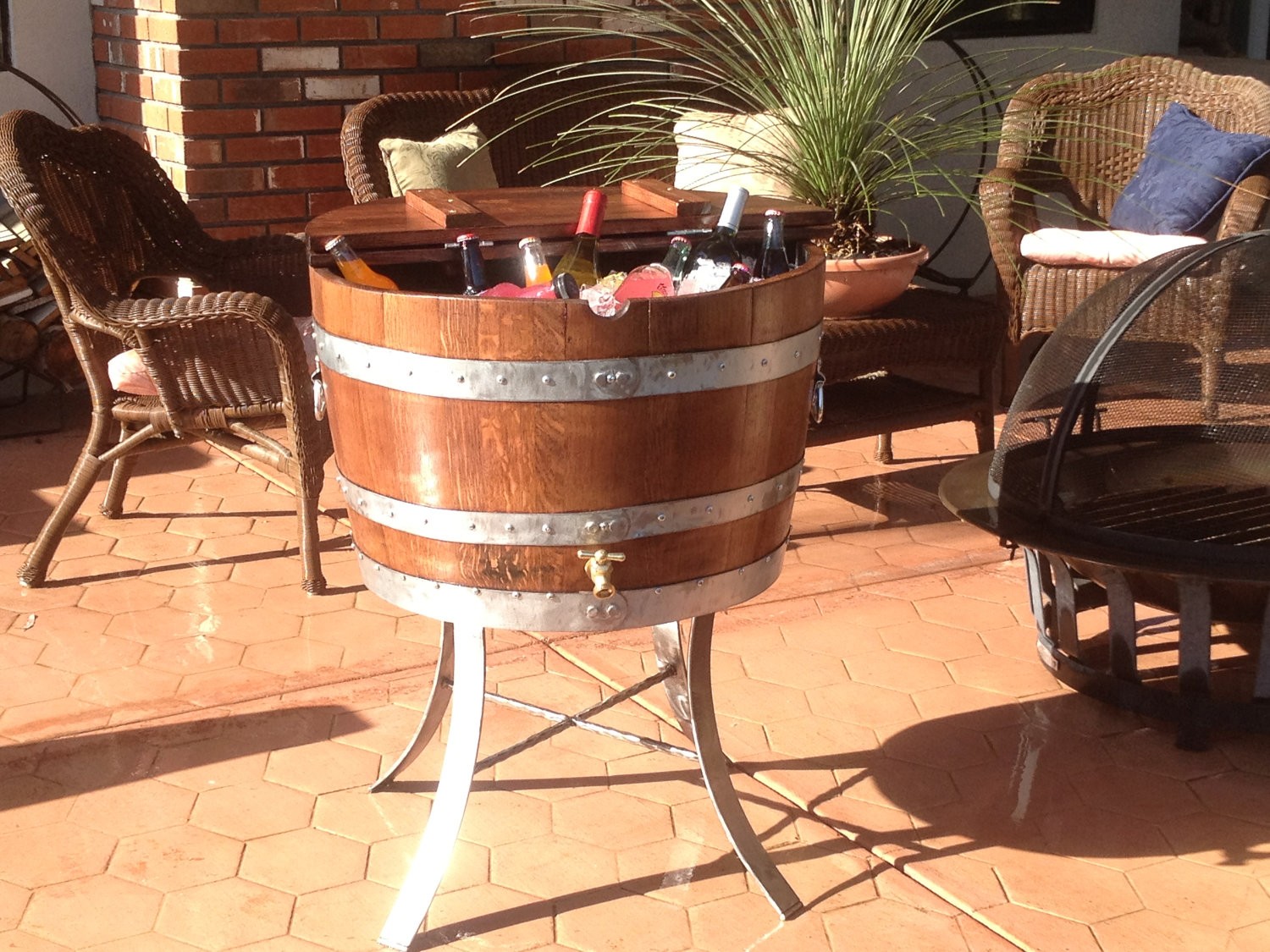 Do you know that you can transform old wine barrels into wine barrel furniture pieces? With a little patience, skill and ingenuity, you can make furniture out of old wine barrels and even create a rustic or country-style home with these pieces. Wine barrels are made of the finest wood to allow wine or other beverage to age perfectly. Wood such as oak is strong and versatile. Making furniture out of old oak barrels are therefore great DIY projects you can make for the weekend.
Possibly the most common home furniture that can be made out of old wine barrels are chairs. The body of a wine barrel is cut in half and a cross section of the wall of the barrel is also cut to create two chairs out of a single wine barrel. A suitable seat cover is placed along with some cushions and the wine barrel is stained and varnish.
Wine barrels may also be sued as storage cabinets. The barrel is cut in half and the two halves are held together by a hinge just like you would a cabinet door. The inner part of the wine barrel is cleaned and small pieces of wood are used to create sections or shelves. The entire piece is stained and varnished. The top part is fitted with a small flat top where different items may be placed. This cabinet may be used to store wine bottles, wine glasses and other wine drinking accessories.
The wood from old wine barrels may be cut into different pieces to create all kinds of wine barrel furniture. You can create side tables, stools, coffee tables, lounge chairs, doggie beds and even dinner tables. But if you are planning to make your own wine barrel chair or table, you should remember the following tips.
Choose wine barrels that are clean and are free from cracks, holes and other deformities. Before using the barrels, scrub them clean and dry these completely. Choose oak barrels than other types of barrels since these are typically stronger and has more beautiful natural grains that would look great with any kind of furniture.
Purchase wine barrels from reputable dealers so you will be using strong and efficient recycled wood for your wine barrel furniture pieces. If you decide to purchase wine barrel chairs and furniture, purchase from a reputable local dealer as well.
Tell us what you think about "Wine Barrel Furniture Ideas and Photos"?