18 Creative Wine Bottle Decorations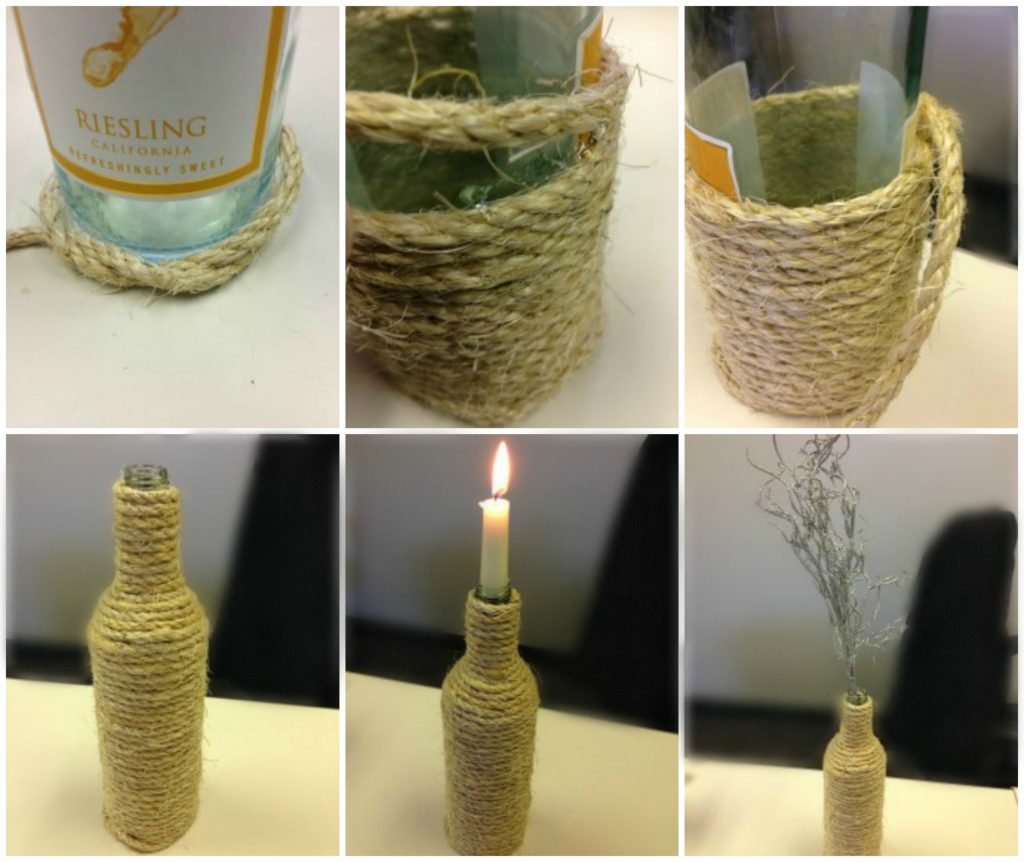 Wine bottle decorations can be made out of almost any kind of empty wine bottle. If you have a lot of empty ones then do not throw them away. You can create great homemade décor that will make your guests say "Wow! How did you come up with these great ideas?" Here are some of good ones.
Wrap old bottles of wine with soft and colorful tissue paper. Similar to wrapping a mummy, roll the tissue paper from top to bottom and make sure that no single tissue is left hanging from the bottle. Keep the tissue wrap tight and then spread white glue all over the bottle body. Dry this completely and you will get a shiny colorful vase. You can place any kind of long –stemmed plant or flower; just be sure to change its water daily.
Fill the bottle halfway with different items. Small beads would be neat but do not just drop them all at once. Drop this layer upon layer inside the bottle; create a beautiful wave pattern to make your wine bottle decorations interesting. Another idea is to place sand along with a few pieces of shells and rocks. You can also place marbles of different colors. There are a lot of different colors and sizes of marble; you can choose to place same colored marbles in one bottle or mix all your different colored marbles in one bottle. Secure the bottle cover with a nice cork.
Why not create a lava lamp with your wine bottle? Lava lamps are cool, you can easily make one by mixing water, oil and food color in a clean wine bottle. Illuminate your makeshift lava lamp by placing the wine bottle in front of a lamp or on top of a light source. Make sure that the mouth of your bottle is completely covered to avoid spilling the water mixture as you shake your lava lamp.
Turn your beautiful wine bottles into candle holders! Decorate wine bottles by filing it with beads, sand or marbles and placing a candle on top. Make your candle holder more interesting by using bottles of different heights and sizes at the same time. There are a lot more wine bottle decorations that you can create but make sure that you use only clean, dry and intact bottles. Discard cracked or chipped bottles since these could be very dangerous.
Tell us what you think about "18 Creative Wine Bottle Decorations"?