Are You a Leather Swivel Chair Type of Person?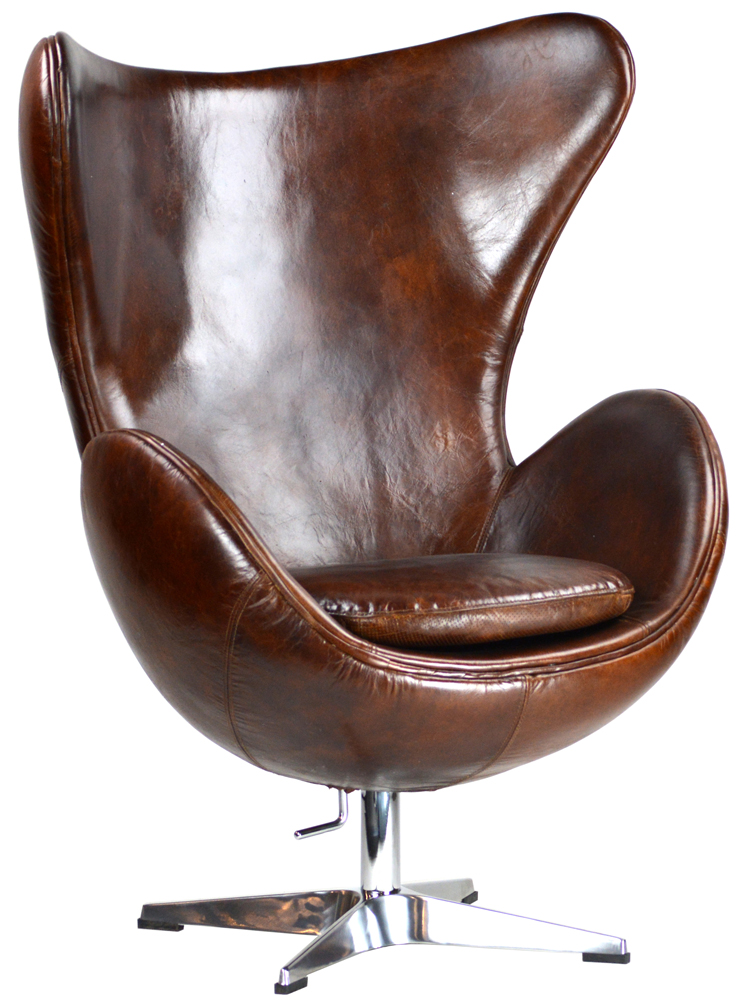 Owning a leather swivel chair can say many things about you. It can reveal deep things, like I have the depth to appreciate the soulful richness of leather and therefore various aspects of life… or I am a take-charge type of individual, starting with taking charge of the direction in which I point this chair. The swivel chair can share desires like I value being comfortable above many things… or I must be part of every conversation that takes place in the room. It can offer insights to your needs, such as I need to be taken seriously with a serious chair… or I have to need to swivel when I'm bored. Okay, so maybe those are overstated sentiments.
However, have you noticed how often leather swivel chairs appear in places you visit or in the settings of movies and television shows? (Now that's product placement!) These chairs send a message. And, they also are an exceedingly functional piece of furniture.
First, the aesthetics: a leather swivel chair makes an impression. Leather is often equated with steadiness and decisiveness. Maybe it's the feel of the cool surface or the deep, rich hues that are leather. Perhaps it's because that material ultimately came from the great outdoors. Whatever the reason, leather makes a heavy statement. Leather is serious. Swiveling can also be serious. (I'm not talking about the frivolous swiveling of a youngster or an unengaged adult.) When you swivel, you are turning your attention toward something or someone, or away from something or someone—without ever having to get up. There's power in that ability to give or rescind attention with the gentle flick of your foot. You may guess that this examination of leather and swiveling is folly… but there are definitely, underlying psychological associations with these two things that bring to mind anyone you've ever known who owned a leather swivel chair. And suddenly things make sense, because you know that same gravitas exists within yourself.
And now for the function: the leather swivel chair has multiple uses. It's a great chair for a study or home office, providing sturdiness and comfort as your read, work, and ponder, thanks to its quality constructed base, sheltered back, thick seat cushion, and high arms. A leather swivel chair is also versatile because it creates flexible seating. Placed near multiple seating areas in your living room, great room, family room, or den, the chair can easily swivel between areas and therefore, between conversations—allowing the one sitting in the leather swivel chair the ability to flit back and forth from group to group like The Flash on a speed date.
This chair is also an asset in your game room or media room—allowing you to control your position for recreational activities, all while luxuriating in comfort. Is the leather swivel chair a heavy hitter or flexible piece of furniture? A strong ally in a meeting or a comfortable friend on which to unwind? A mahogany-paneled office piece or a natural, at-home family room piece? A statement to your family, friends, and acquaintances or a state of mind? The leather swivel chair is all of these.
Tell us what you think about "Are You a Leather Swivel Chair Type of Person?"?