Eco-Friendly Reclaimed Wood Flooring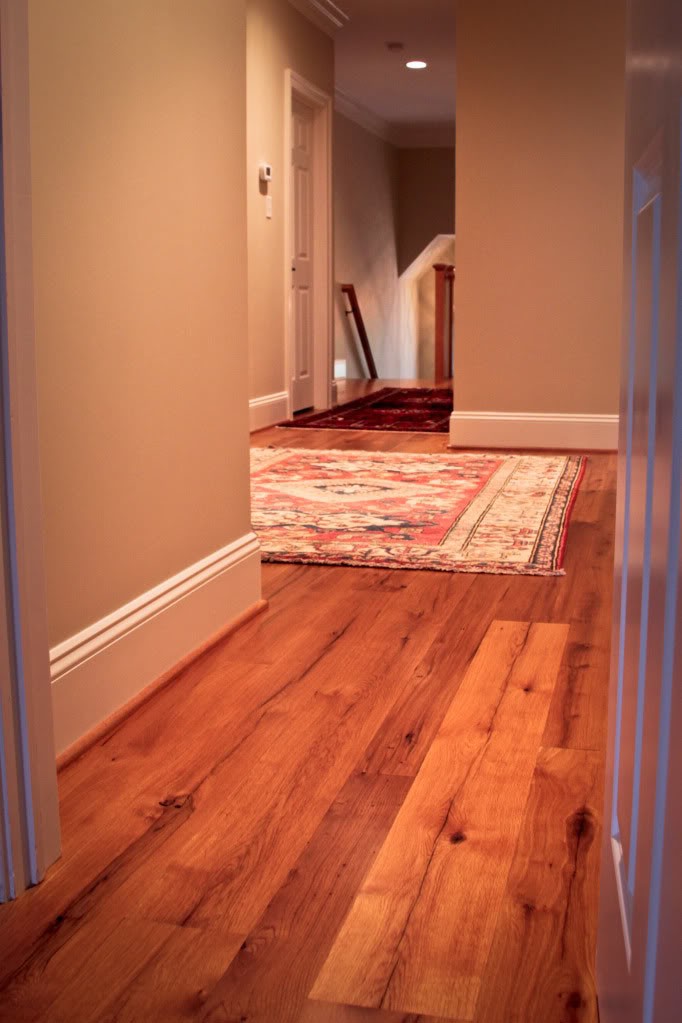 If you own your own home, you surely know the pride that comes from having a place that's all yours that you can make your own, infused with your sense of style and creativity. Whether your home is a rustic cabin, a historic Victorian, or a contemporary urban dwelling, using reclaimed wood flooring helps you create a space that is as timeless and unique as you. When it comes to sustainability, quality, strength, and aesthetics, reclaimed wood flooring is an excellent choice of flooring for your home. However, buyer beware—legitimacy, price, potential pests, and possible toxins are factors to pay careful attention to when researching and purchasing your reclaimed wood.
Reclaimed wood flooring is eco-friendly because the wood isn't cultivated on a farm that grows only fast-growing, non-ecosystem supporting trees. That reclaimed wood is the ultimate in reducing, reusing, and recycling. And since much of the historical wood used in reclaimed wood flooring is old growth, you really can't get wood of its strength and durability anywhere else. And talk about character! Reclaimed wood cannot be surpassed in its uniqueness because of the vigor and toughness the tree had to exhibit in its natural habitat in order to fight for the sunlight and nutrients it needed to grow. All of that pluckiness resulted in truly beautiful wood that is stunningly unique and will make gorgeous flooring for your home.
There are some pitfalls to be aware of when purchasing reclaimed wood flooring. The legitimacy of the reclaimed wood can be an issue because there are increasing numbers of dealers out there who are looking to make some easy cashing selling substandard "reclaimed" wood. Be wary of dealers who won't guarantee their products, who are unprofessional in their billing and contract practices, or whose prices just seem too good to be true. In fact, a ridiculously low price on reclaimed wood is often a red flag that the dealer isn't legitimate.
Another area to be aware of is how the wood itself has been treated—this is vital to the cleanliness of the wood in relation to hidden nails and pests. Proper milling and treatment will correct these issues to create the finest, cleanest planks of wood. Also, be sure to inquire about the use of any chemicals in the treating of the wood, because many chemicals contain toxins that would permeate your home. Reclaimed wood can be tested for these toxins before you purchase it. And you certainly don't want to invest in costly, beautiful reclaimed wood floors just to find that your planks are cracked or warped! Proper millwork will correct any problems and kiln-drying will ensure that the wood does not warp or crack again in the future as it stands as a fundamental part of your home. (Be patient with the time it takes to kiln-dry: it's a slow and lengthy process that is completely worthwhile.)
If you do your research and shop around, you will be able to find that perfect reclaimed wood flooring that makes the perfect statement of singular beauty for your home.
Tell us what you think about "Eco-Friendly Reclaimed Wood Flooring"?