Get Rolling with Kitchen Chairs on Casters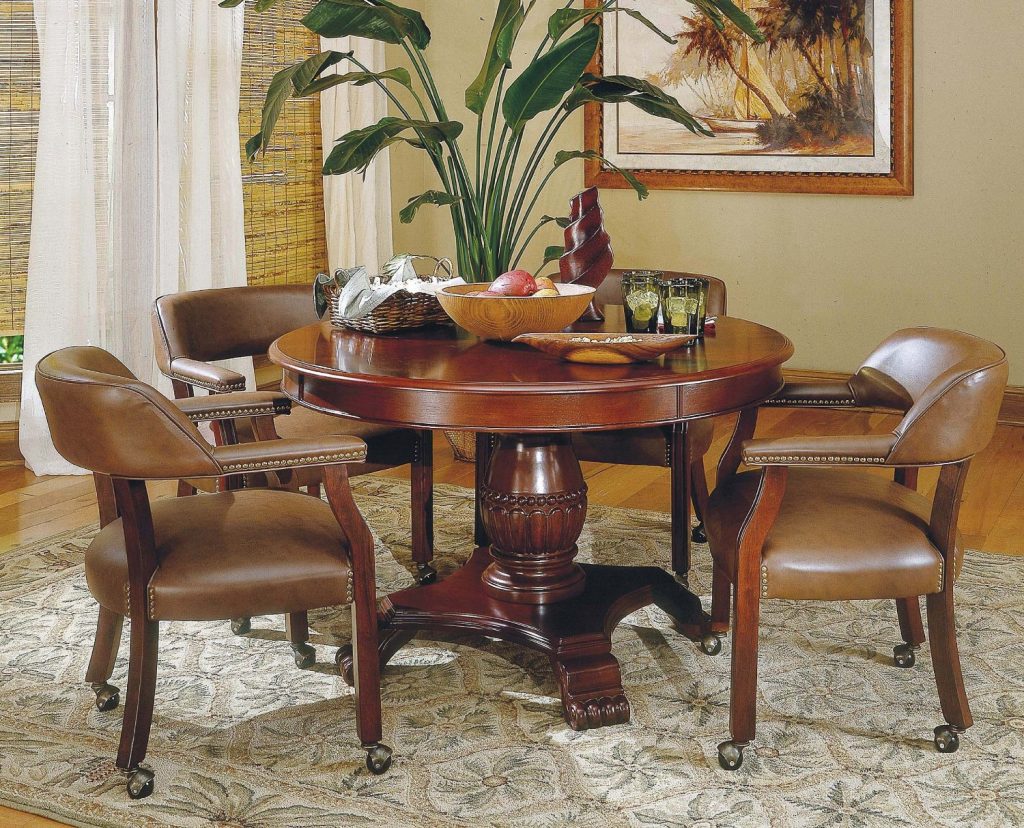 Adding a dining table to your kitchen is a really cool way to bring more informal and sociable dining into your home if you live a fast-paced lifestyle or have a large family who are constantly on the go, and adding kitchen chairs on casters is an unusual twist, but one that's growing in popularity. It brings your dining closer to your cooking areas, saving you time, increasing efficiency and providing a place where people can eat, study, relax, and cook in the same room, spending valuable time together even if they aren't engaged in the same activities.
Casters, or small wheels that allow the chair to move when pushed or pulled in any direction, are usually associated with office chairs and children's toys instead of kitchen furniture. They have a very industrial and studious style, but once that can be easily overlooked by the atmosphere and style of the bigger kitchen. They are definitely linked to function and lifestyle choices over style, but choosing the right style of chair shouldn't limit the interior design panache of your kitchen at all. If it is style that you're most concerned about, take the job upon yourself and DIY some kitchen chairs on casters. Casters are easy and affordable to purchase from most DIY stores and online, and you can add these to the chairs that fit your kitchen the best. Just make sure to follow the instructions correctly and pay attention to detail to avoid any accidents. IF on doubt, contact a local expert who will be able to advise and support you.
At first glance, kitchen chairs on casters might feel like a 'lazy option' and you could be right. Who doesn't want the right to be a little bit lazy in their own home every now and then after finishing work for the day? But in addition to providing a little bit of solace for those of us who prefer to slide than walk across our kitchen, chairs with casters can be a helpful support for anybody in your family with mobility restraints, helping them to make small movements with less stress. They can also provide fun and entertainment for smaller children, a piece of novelty that will keep them entertained. Just be careful they don't get too close to any hot appliances or sharp objects!
The expense of buying kitchen chairs on casters can vary dramatically depending upon the quality of the pieces, and this is certainly something you want to consider before you purchase. You probably don't want to make a fast decision based on price point alone. Higher priced chairs have better technology, so they will give you swifter, smoother, and more comfortable movement, which is important is the casters are a really important feature to you and a part of your lifestyle. If the casters are a novelty and not a function you intend to rely heavily upon, you may be able to make a saving and reserve some budget for other areas of your home.
Tell us what you think about "Get Rolling with Kitchen Chairs on Casters"?