Herb Garden Design Ideas and Photos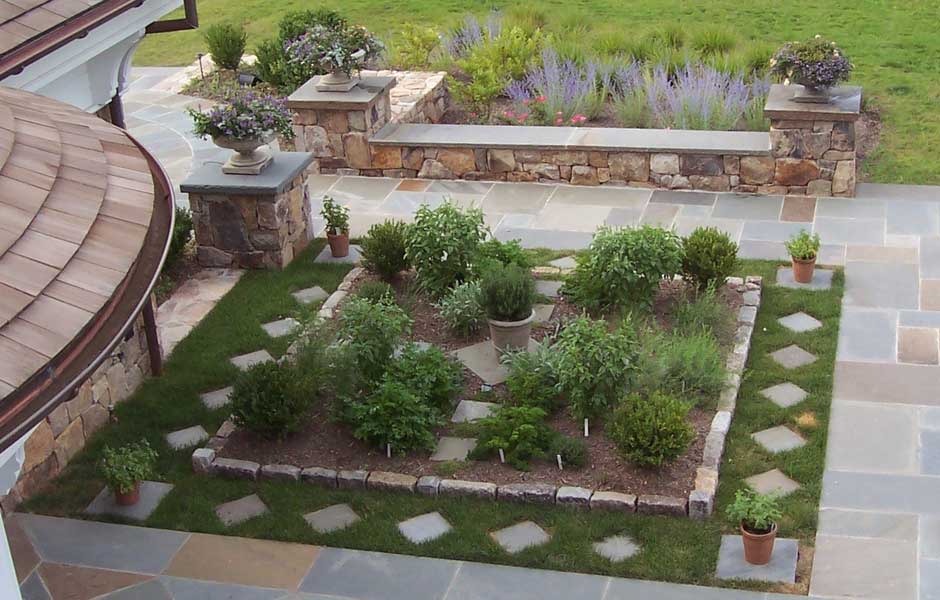 Herb gardens are a wonderful thing to introduce to your home, and because of their versatility, you can be as creative as you like and really bring your herb garden design ideas to life. Herb gardens add a very charming and personal touch to any home, and are a cute and functional addition for any household that loves to cook and prides itself on homemade meals.
The idea of a herb garden is a small space in or outside your home where you can grow and tend your own herb plants, saving you both money and time in the long run after preventing the need for constantly purchasing prepacked herbs from supermarkets and food halls. You also get to curate your own selections, growing herbs of your choice in the quantity that you need them.
When you're designing your herb garden, the possibilities are infinite. It's a personal home piece that needs to house the herbs you want close, which is something you should be able to create yourself.
One popular trend today is the 'shabby chic' and rustic style of herb garden. Using old wooden crates and boxes as oversized plant pots, they carry effortless charm that works indoors and outdoors.
For a more structured and contemporary design, create an herb garden made of modern shapes, and for even more structure provide separate areas for different herbs.
If you really want this style to work, consider which herbs you need and how much of each before you design and build your herb garden to ensure it works for you.
When it comes to material, wood is the best choice because of its rustic, homemade, outdoor feel, but contemporary metals like plastics, metals, and stone are quirky and alternative, but still look striking.
As for colour, choose what works for your garden's or home's colour palette. Rustic and natural browns and greens look very naturally charming, but bolder colours and even neon tones stand out and put a very modern and contemporary twist on your herb garden.
People often bring their herb garden design ideas to life in their home, usually in the kitchen where food is prepared and cooked.  Due to house sizes, this might limit the size of your herb garden and you may need to go for smaller benchtop version, which can look cute, quirky, and kitsch. When you are planning they layout of your kitchen, make sure your herb garden gets a seat in front of the window so it can soak up all the sun your tasty herbs need to grow.
If you have the climate that can support your herbs to grow outdoors, your garden is a fantastic place for your herb garden. It can become more of a beautiful design feature than just a functional place to enhance your cooking, and your herb garden design ideas are limitless when you have more space to play with.
For ease, you should probably keep your herb garden close to your home so you don't have long walks to the herb garden each time you cook, but at the same time, put your herb garden where it will catch your eye and become one of your garden's main features.
Gallery of Herb Garden Design Ideas and Photos
Tell us what you think about "Herb Garden Design Ideas and Photos"?