How to Decorate a Minimalist Living Room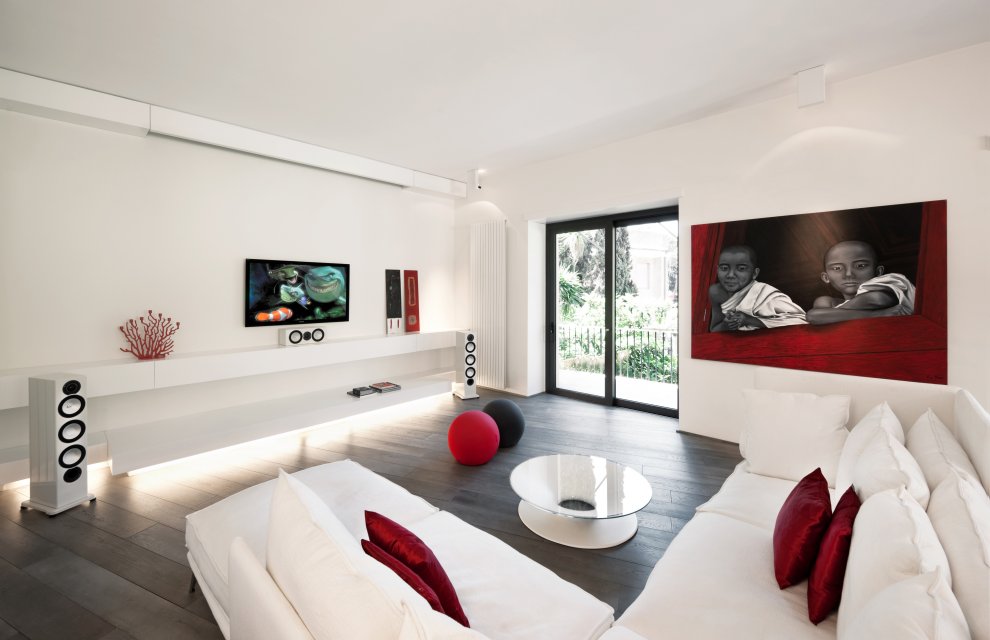 A minimalist living room is becoming an increasingly popular design choice, particularly in urban and suburban areas. The basic elements of this style include the reduction of a room's design scheme and pieces of furniture to its bare minimum elements, eliminating excess decoration, and making all parts purely functional. Although you may think that this will save money, you may be in for a shock! Minimalist design schemes are often some of the most expensive to implement, with furniture in particular commanding high prices.
Minimalist design fits well in an open plan space, and looks particularly good in houses that are well lit with natural light. Minimalist designs should generally be developed in consultation with an interior designer or interior architect who has experience with this form of decor.
Popular materials include concrete, glass, metals (in particular aluminum, stainless steel and chrome), light-colored woods, artificial materials (such as vinyl, PVC and acrylic), and dark stones and tile. A strong focus is put on a contrast between dark and light. White, black, shades of grey and blue are the most popular color schemes for this design style.
Modern designs are best for minimalist decor. You need to remember that many of your treasured and much loved possessions will not fit in with this style, and so you may have to consider whether you want to remove certain things from your living room and into other rooms of your house. A minimalist living room is very easy to make if you know the things that you will have to do, and are prepared to make sacrifices to allow the design scheme to work.
Walls are generally plainly decorated in white or with natural light-colored stone and a natural lime mortar. Some polished natural black stones, such as marble and basalt, are also popular for walls. Light fixtures are also important. These should not be overly decorative, and maybe you can look for inspiration in the pictures we have collected on this page.
Remember that you will have to limit the number of pictures of loved ones present in this room. Many will not fit in the design scheme, but you can consider having black and white copies made of a few of your favorite photographs to display in your new interior. Designing and decorating a minimalist living room is really simple, but remember that sacrifices may have to be made along the way to make this dream room become a reality.
Gallery of How to Decorate a Minimalist Living Room
Tell us what you think about "How to Decorate a Minimalist Living Room"?