IKEA Kitchens – a One Stop Shop for a Modern Kitchen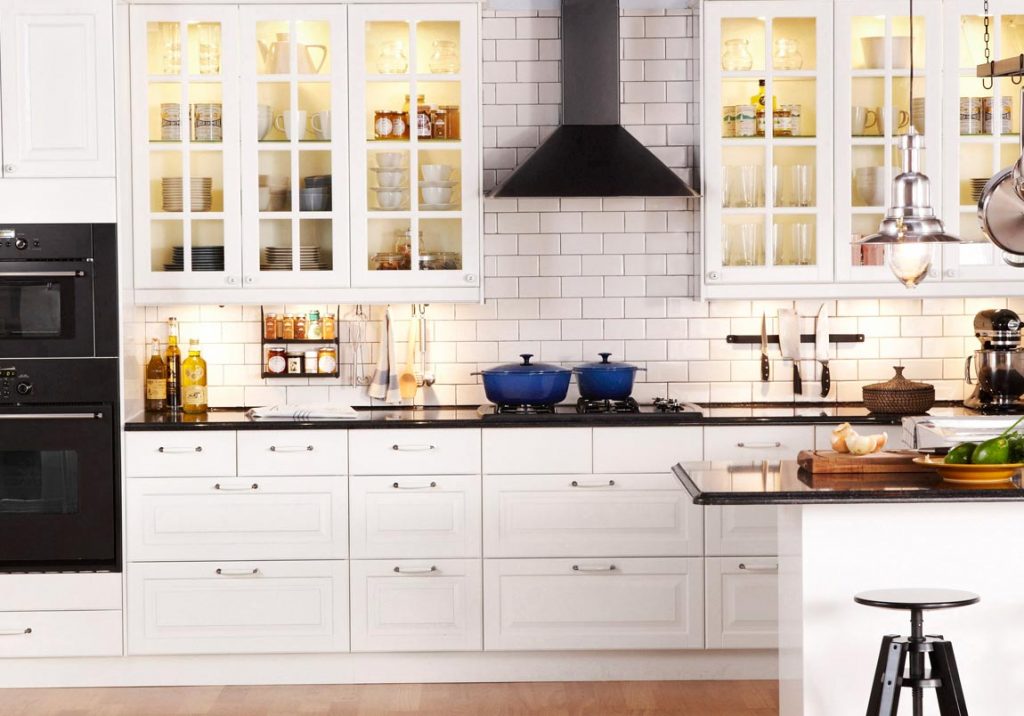 Planning your own kitchen can be fun and easy especially with the advances in technology! Many furniture companies, IKEA included, offer online programs to drop in their products and show you exactly what you are going to get. 3D visualization is the way many designers work through problems and come up with the perfect solution to any design problem. Try using these programs to space plan your very own IKEA kitchen!
When designing your own kitchen there are lots of things to remember. Consider the work triangle this is the distance between the three major elements in your kitchen the stove, fridge and sink. You want to keep the total distance of the triangle between 12-26 feet. This will help ensure that your space has a good workflow and it is efficient and easy to use. Make sure that you leave counter space on either side of the kitchen sink and stove so that you can place items that you are using to wash and cook with. It is important to be very cognizant of distances, heights and locations of the elements within your kitchen so that the space works well after it is built. The great thing is that no one knows how you use your kitchen better than you so with a little time and effort you can design a beautiful functional space that is perfect for you!
You can get everything you need for your IKEA kitchen there; they not only sell cabinetry but also appliances, counters, organizational and lighting solutions. You can make this a one stop shop for all of your kitchen needs or look around and invest in the specific elements you use the most, like your oven, and save money in other areas like cabinets and organizational storage here. IKEA is well know for its storage techniques why not try implementing some with the wall hung solutions to keep everything you use easily accessible without leaving it on counters to get cluttered.
When designing the lighting for your kitchen, remember that there are four levels of light. Ambient, or overall lighting, task lighting to highlight areas where you need more light to do or see a specific task like cutting vegetables, mood lighting to create ambiance and decorative lighting which is purely aesthetic. Include different levels of lighting to maximize the efficiency of your kitchen, for example under cabinet and drawer lights are a great source of task lighting you can add to your IKEA kitchen!
Gallery of IKEA Kitchens – a One Stop Shop for a Modern Kitchen
Tell us what you think about "IKEA Kitchens – a One Stop Shop for a Modern Kitchen"?