The Most Popular Kitchen Valences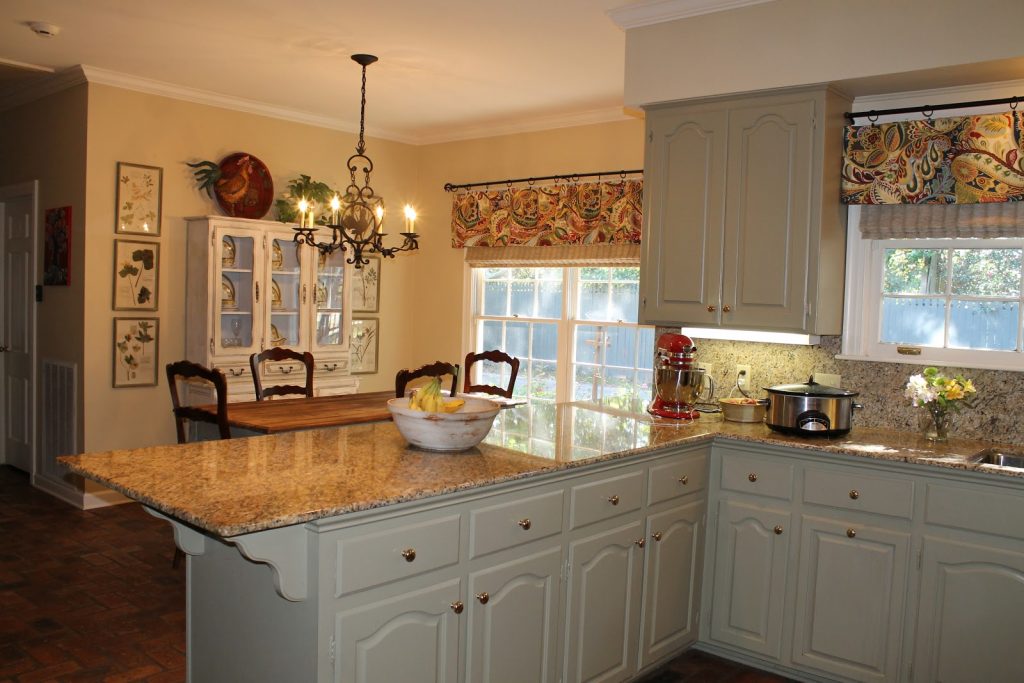 Kitchen valences are a part of drapery that hangs above a window. It is often used to cover up the top of the drapes and rarely moves to provide more or less shade; its primary function is decorative. Valences are typically fabric but you can also build in a piece of your upper cabinetry across a window to act as a valence. You can also opt for a mill-work valence made from painted wood to create a more architectural feature within your kitchen. Kitchen valences can be useful if you have a window that often gets high sun in your kitchen as it can prevent glare giving an even light condition to the entire space.
Kitchen Valences typically look quite traditional. There are many different styles you can get a valence in. One popular option is the cascade; this has more fabric gathered longer at the edges. Another is the soft dip, which has a high point where the fabric is gathered and then it drapes in between the two points. You can also try a button and bell style, which involves gathering and fastening the valence at several points along the top of the window with a button or a bell. If you are looking for a more modern valence stick with a straight and simple cut in more funky fabric. Why not try a bold print or color to make it look less traditional. Another great way to use a valence in a modern kitchen is to stick with a simple and neutral valence so that it does not draw attention, this way you can let other elements of your kitchen dictate the style. A simple wood valence is another way to help block sun while keeping with a modern aesthetic.
If you choose a valence try placing it even with the top of your kitchen cabinets to create a strong line and make it look cohesive within the room. A valence is a great way to add a touch of texture and softness into a room that is typically full of hard surfaces.
When choosing kitchen valences consider the aesthetic of your kitchen and whether you would like this to be a feature that draws or diverts attention. Decide how ornate or simple you would like your valence to be, and then pick a fabric or material that best reflects that.
Gallery of The Most Popular Kitchen Valences
Tell us what you think about "The Most Popular Kitchen Valences"?