How to Secure your Double French Doors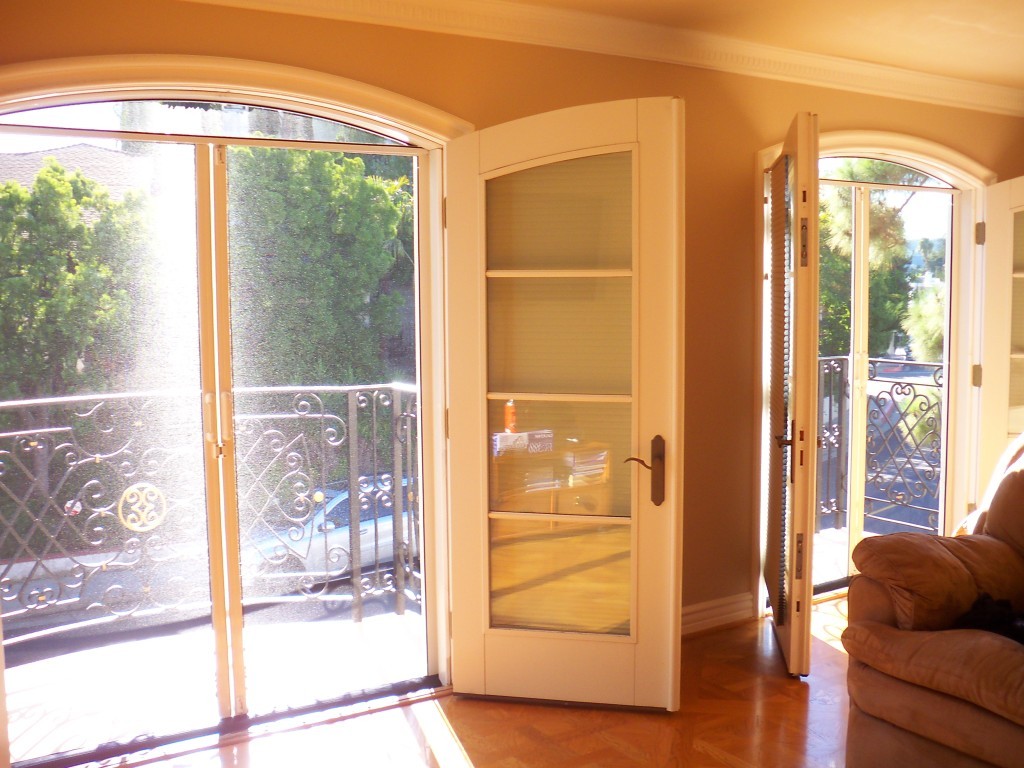 Double French doors have gained popularity among home designers and homeowners. You can see them used as patio doors especially in contemporary homes. It provides good insulation especially if they have double-paned glasses. When used in main entrance doors, a French door is seen with beautiful latticework. Security is the main concern in using French doors. How do you make sure that your house is not prone to burglary if you are using French doors?
Because French doors use glass panes, people can easily see through and break in. The security problem is even worse when your French door is installed as a pair. The divide between the doors can be an advantage to housebreakers. You can improve your French door's security features with the use of high quality locks and hinges. To make sure that all hardware is solid and strong, they should be at least 3 inches long. Deadbolt locks also makes the door more secure especially if they have at least an inch of throw. To improve the strength of your door, use a three-point locking system. It is also smart to have one of the doors permanently locked. When using double French doors in your main entrance, it is best to use a really thick type of wood. Two-inch doors would be better than a 1 and 3/8 door. There are thicker ones that require special lock mechanisms. The glass panels should also be made of high quality materials like hurricane-rated glass. It has a tough layer of plastic that can resist strong forces like thrown bricks and sledgehammers. Steel frames can also be added to reinforce the security features of your door. Another way to add more security to your French doors is to install a security bar with an alarm. It can warn you of the presence of an intruder and at the same time scare potential thieves away.
Double French doors are visually pleasing. It adds value to a home. The problem is that they also call the attention of possible burglars because of the glass panes where anyone can see through. By making sure that your French doors have the right security system in place, you can rest and sleep in the evening with the assurance that you and your family are safe inside your home. Proper and regular maintenance can also help in insuring that the security bolts and locks are working properly. Just because it looks elegant it does not mean that your French doors should be vulnerable.
Tell us what you think about "How to Secure your Double French Doors"?