Protect Your Patio Table and Chairs or they will be destroyed forever!!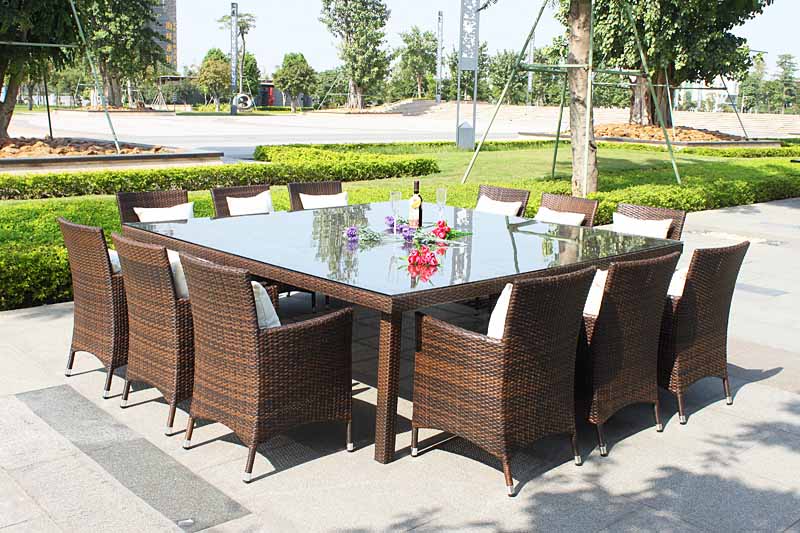 It might be tempting to leave your patio table and chairs out in the open especially when you are busy. However, it is best to keep them protected from dirt, rain, harsh sunlight, and other disastrous elements. While patio table and chairs are usually made of sturdy materials, you can do something to prolong their life even more. Those who live in sunny beach areas may believe they do not need protection for their outdoor furniture couldn't be more wrong. According to experts, evaporation of salt water brings elements that will penetrate the furniture frames and weaken them.
There are different ways you can protect your patio table and chairs. For one, you can store them in the shed if you have enough space during the winter season. If you want to bring your home entertainment outside, it is best to install an outdoor TV enclosure. The most effective and cheapest way to protect your patio table and chairs is to use furniture covers on them. Furniture covers have varying prices depending on the size and material. For example, a standard loveseat cover may cost around $45. Price may go higher if the material is vinyl which is the most popular these days because of its durability. However, you can save hundreds of dollars if you buy patio furniture covers in sets.
When looking for materials to cover your patio table and chairs, it is best to look for something that is water resistant. Water resistant materials repel water. Their fabrics are woven so tightly together that water from rainfall cannot pass through them. Waterproof materials are best for things that may need to be submerged in the water. The problem is that waterproof materials are so tight that breath-ability and comfort may be sacrificed.
The sun's UV rays are actually the most detrimental to your patio table and chairs. Even when you keep them covered, if the materials of the furniture covers are not UV protective, your furniture will still crack, get discolored, or fade after constant exposure. Also look for vents when shopping for outside furniture covers to prevent moisture build-up.
Yes, your patio table and chairs need to be covered with the right materials. This will make them live longer and help you save money. Instead of needing to replace them, you will only need to spend a few dollars on good quality furniture covers.
Tell us what you think about "Protect Your Patio Table and Chairs or they will be destroyed forever!!"?