There's Always Space for a Tabletop Fire Pit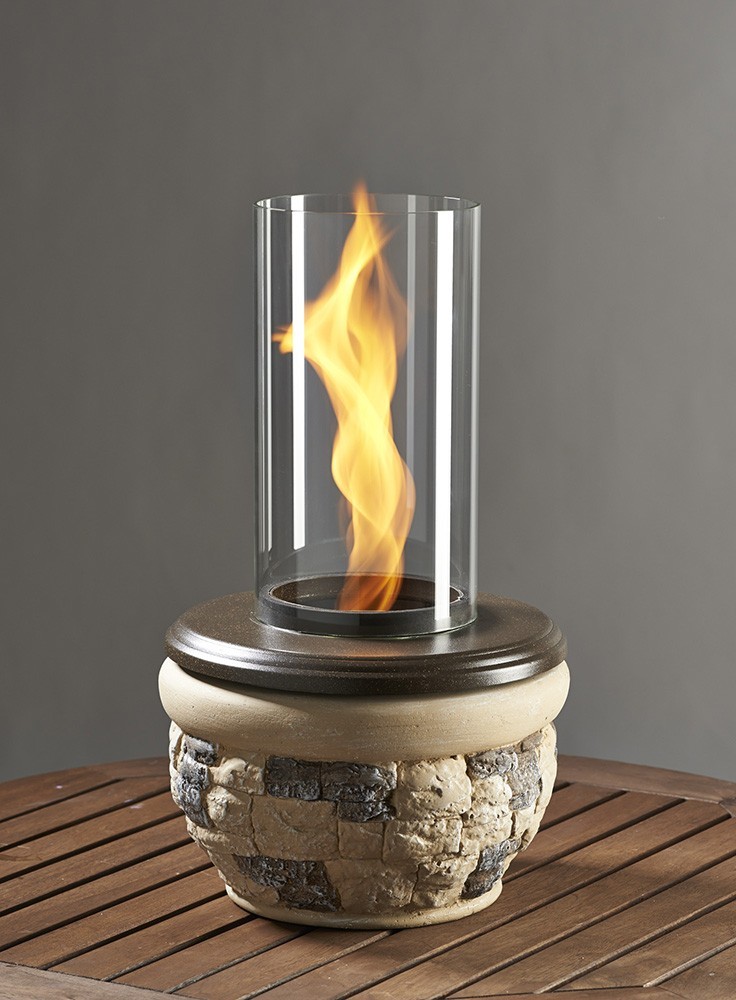 Do you long for the warm and coziness ambience of a fireplace but don't have the room or the ability to install one in your apartment or small house? Would you like to create a fire pit gathering area in your yard, but don't have the resources to build one? Then the tabletop fire pit is your camp fire dream come true. With multiple uses and several types from which to choose, you will be able to create a lovely spot in your home or yard with an easy-to-use fire pit.
A tabletop fire pit is a gorgeous and space-saving way to add a fire element to and spruce up various areas of your home. Let's start inside: unfortunately, not every residence can accommodate a full-size fireplace. In fact, if you're a renter, you don't even have the option to install a fireplace in your rental. You could use a tabletop fire pit inside your small apartment or house to create the look and feel of a fireplace without the renovations and expenses. A tabletop fire pit would fit beautifully in the small space of an apartment balcony or fire escape.
If you're in a house with a yard, they also make a beautiful focal point in an outdoor dining area. There are fire pits that would fit very nicely in the center of a table, and the dancing flames would create quite the conversation piece as you dine, socialize, and take in the outdoors. A patio is also a wonderful place for this type of fire pit, creating crackling warmth as you sit out under the night sky and star gaze.
With a small table and some chairs, you could create a mini-campfire area in your yard for marshmallow roasts and sing-a-longs. Even a gazebo would be more exciting with the addition of a tabletop fire pit—so long as you exercise caution. With a minimal investment, any or many of these areas of your residence could be brightened with a fire pit addition.
There are several types of tabletop fire pit from which to choose. Thinking about your specific needs and desired placement will help you determine which type is best for your space. The gel fuel fire pits are a super easy option. They are often very decorative and come in a variety of décor choices.
Another advantage is that they are really lightweight; and with a simple lighting of the gel fuel can, your tabletop fire pit is easily lit and ready for your enjoyment. Propane fire pits are another great choice. These streamlined fire pits are decorative and cleverly conceal a one-pound propane tank and control panel for easy lighting and use. Just be aware that the propane tank is usually not included.
With a design much like the propane fire pit, bio ethanol and natural gas tabletop fire pits offer even more choices for an easy fire pit of your very own. Whether you live in a rental apartment or house, or you own a smaller home of your own, you don't ever need to let space (or lack thereof) dictate the amenities you have for your home.
Tell us what you think about "There's Always Space for a Tabletop Fire Pit"?