Clean and Stylish Kitchen Garbage Cans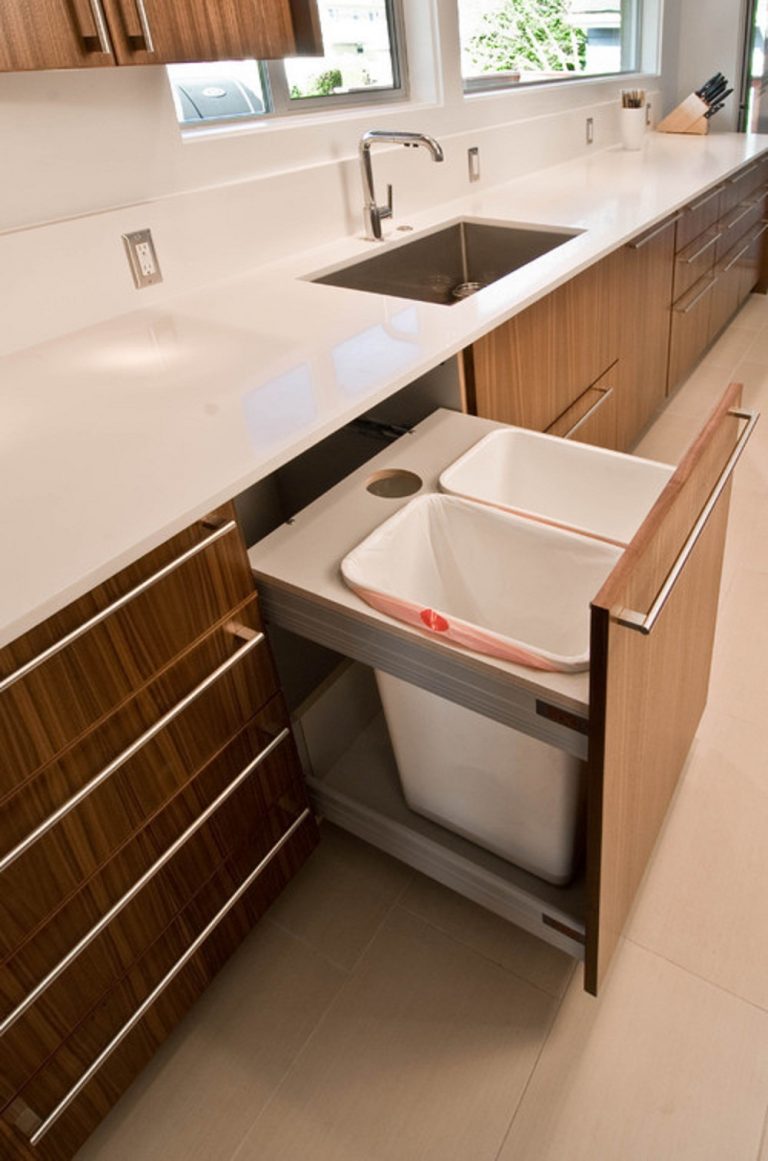 Keep your kitchen looking clean and organized by concealing your kitchen garbage cans. One thing that is often overlooked when designing a space is where the unsightly trash can is going to go, so leave a space open whether it's under your sink or in a drawer to hide that trash and you will thank yourself for it later! A great way to make your garbage more functional is to have it on slides that will allow it to pull in and out; this will make it easier to get at and clean up after. While you are making space to tuck away your garbage can don't forget about a spot for your recycling and compost too! These environmentally friendly additions to the garbage family are becoming increasingly popular and important. However they can really start to take up a lot of space especially in small kitchens where storage is limited. If your cramped for space keep a smaller container for these items tucked away in the kitchen for when you are cooking and cleaning while leaving the larger size one in a garage or mud room where there is more space.
If you simply don't have enough room to tuck your kitchen garbage cans away in your small kitchen, don't fear! There are many designer garbage cans that you can now include in your home. Karim Rashid designed garbino, which is likely, the most famous garbage can design of all time. His designs tend to be futuristic and bold opting for bright and playful colors in resilient plastics.  The garbage can is small and affordable at 12" high and retails for between 8-14$. If you are looking for something larger but in the same style try the Korzina garbage can at 25" high but the size increase will cost you. Rashid is famous for his unique style that has prevailed from his industrial design to his interiors; this style may not be for everyone.
If you are looking for kitchen garbage cans that is more traditional there are plenty on the market. Just remember when looking that it is best if you can close the lid especially if you are keeping it in the open, as this will help trap the smell from all of the food waste inside. When locating it in your kitchen try placing it on resilient flooring close to the door so it is easy to take out and reduces the mess!
Gallery of Clean and Stylish Kitchen Garbage Cans
Tell us what you think about "Clean and Stylish Kitchen Garbage Cans"?