10 Romantic Dining Room Ideas
Romantic dining rooms, for many people, are rooms that are only used on special or formal occasions, designed beautifully but them preserved and admired from afar instead of being used and appreciated on a regular basis. So instead of neglecting your dining room, we want you to ignite some more passion between you and your partner, and use your dining room as a romantic space where you can dine as a couple and escape from the rest of the home's working rooms. You don't have to make every night a date night, but knowing that you have a special space to share a special time together in your own home, is a positive addition to any home and relationship.
We think straightaway of a dining room consisting of one large dining table surrounded by many seats to house family and friends. To make your room much more romantic and personal, consider taking out those chairs and turning the room's entire focus onto a smaller table with just two chairs. Give yourself more personal, intimate, and special space for sharing.
If you can, and this is easier if you're moving into a new home and not revamping your dining room only, it makes sense to build your romantic dining room in a space close to your kitchen. Practically, you have less time to walk between rooms after cooking, but in real terms, you get to spend more time dining together than running to and fro to the kitchen.
Once you have reduced your seating plan from many to just two, think about how else you would love to fill your romantic space. It's important that the main feature of the room are the people within it. This being said, the furniture and the décor that you do choose will help to create the romantic atmosphere that you desire. Less is more when it comes to romantic interior design. Stay away from any decor that doesn't add a clear function to the room. For example, if you don't require any storage, don't add any console tables or drawers. If your room does feel a little bit too empty, features such as photographs and wall lights can add feature and function. This accounts for both modern and minimal style rooms, and more traditional and ornate featured dining rooms.
Red is the most obvious color choice for a romantic dining room, but it isn't the only choice. Warm colors like purple, orange, and pink work extremely well to ignite passion and intimacy, but darker tones of these colors will bring intensity and drama. Lighter colors will bring a softer and more relaxing vibe.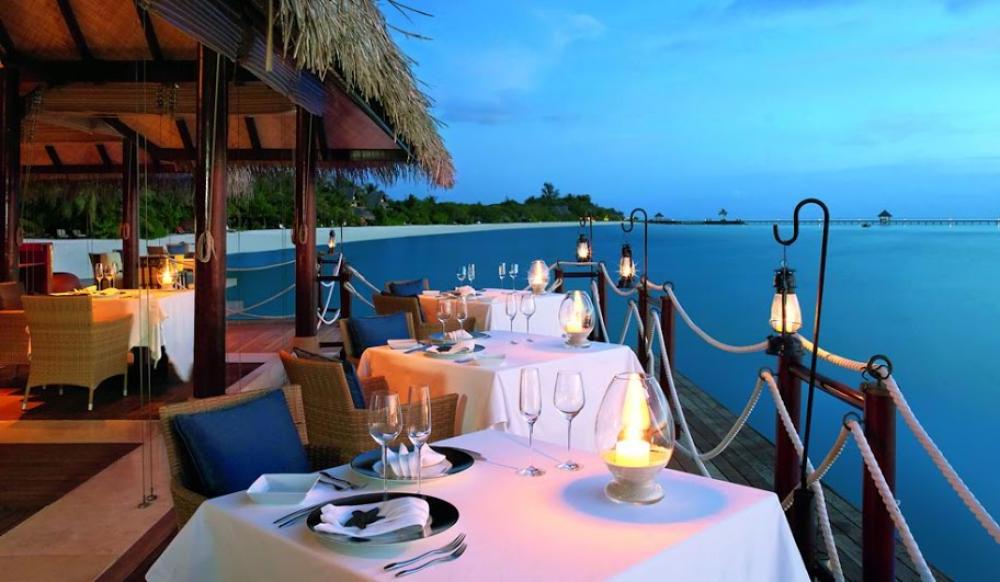 The level of lighting is absolutely critical in creating a romantic dining room. Lowering the level of light using a dimmer switch and lightshades that add color to the light will turn up the intensity. Candles around the room and candelabras on the table will provide low level lighting, and bring light and focus only to the areas where it's needed for a more intimate feeling.
Tell us what you think about "10 Romantic Dining Room Ideas"?