The Easiest Way to Dress up Your Dining Room Table and Chairs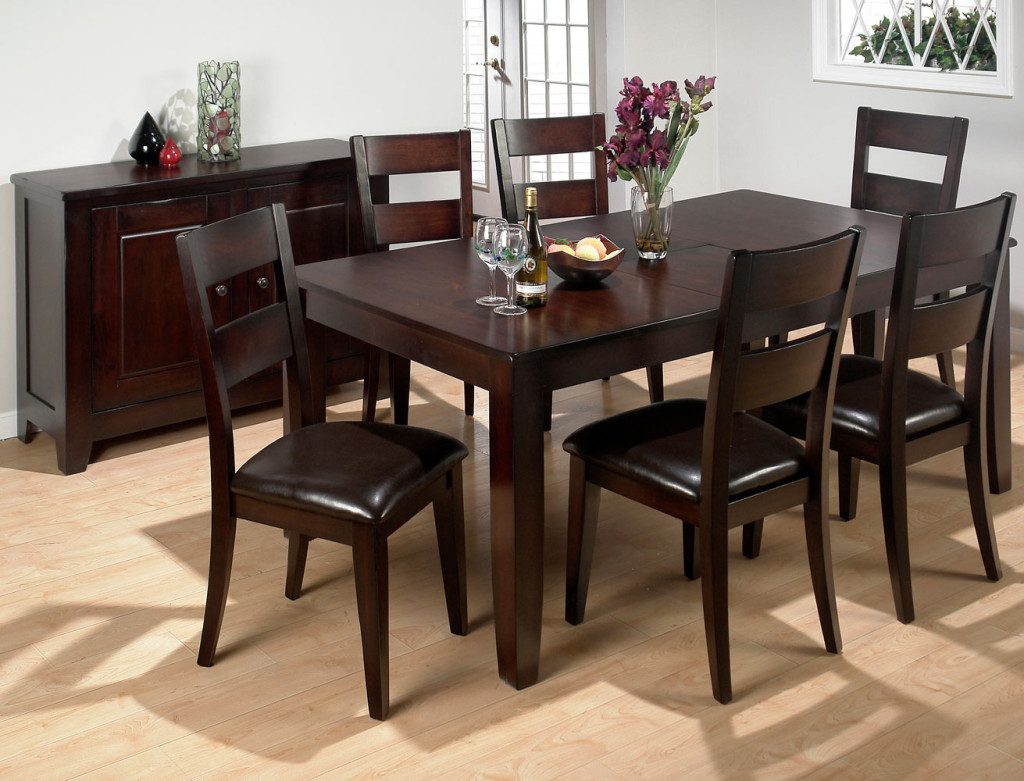 How do you revive the life out of old dining room table and chairs? The most economical way to do so is to paint them on your own. Paint is the cheapest and most creative way to style a dining set. Pick your favorite shade and follow these steps to spruce up your dining room décor.
Put on worn-out clothes and protective gear like mask and hand gloves. Cover the work area with old newspapers.
Smooth the surface of your furniture using sand paper. It is best to use a 220-grit sandpaper for a really smooth and clean finish. Don't forget to work on the legs, spindles, and undersides of both table and chairs. To make your work easier, use sanding blocks for large surfaces like table tops and its undersides.
After sanding all surfaces with a 220-grit sand paper, finish the step with a 100-grit sand paper to remove blisters and patches.
Use a hand vacuum to clean all remaining sanding residue. If you don't have one, wiping with soft cloth may also do the trick.
Paint all surfaces of your dining room table and chairs with a thin layer of primer. Make sure you include the legs and spindles. If there are any drips, wipe then with a rag. Leave everything to dry for at least 2 hours.
Most primers do not need sanding, but if the brand you are using suggests, do so.
Brush the surfaces with the topcoat using long, even strokes. If you miss a spot, don't go back. This can be covered by your next coat. Let everything dry for another 2 hours or longer if necessary.
Once dried, sand the surfaces very lightly then wipe residue. The next step is applying the second coat with long and even strokes. Let dry for at least a couple of hours.
Do the same sanding procedures then apply a third topcoat. Do not use for another 24 hours or until the paint dries thoroughly.
Finish off with clear polyurethane. Your brand new looking table and chairs will be ready for use after 24 hours.
Painting your dining room table and chairs is one of the cheapest ways to improve their appearance. You just need to put on protective gear that will keep you from breathing in dusts and chemicals. Follow the above given steps to make sure that your paint is smooth and presentable.
Tell us what you think about "The Easiest Way to Dress up Your Dining Room Table and Chairs"?