Flooring Ideas for Remodeled Kitchens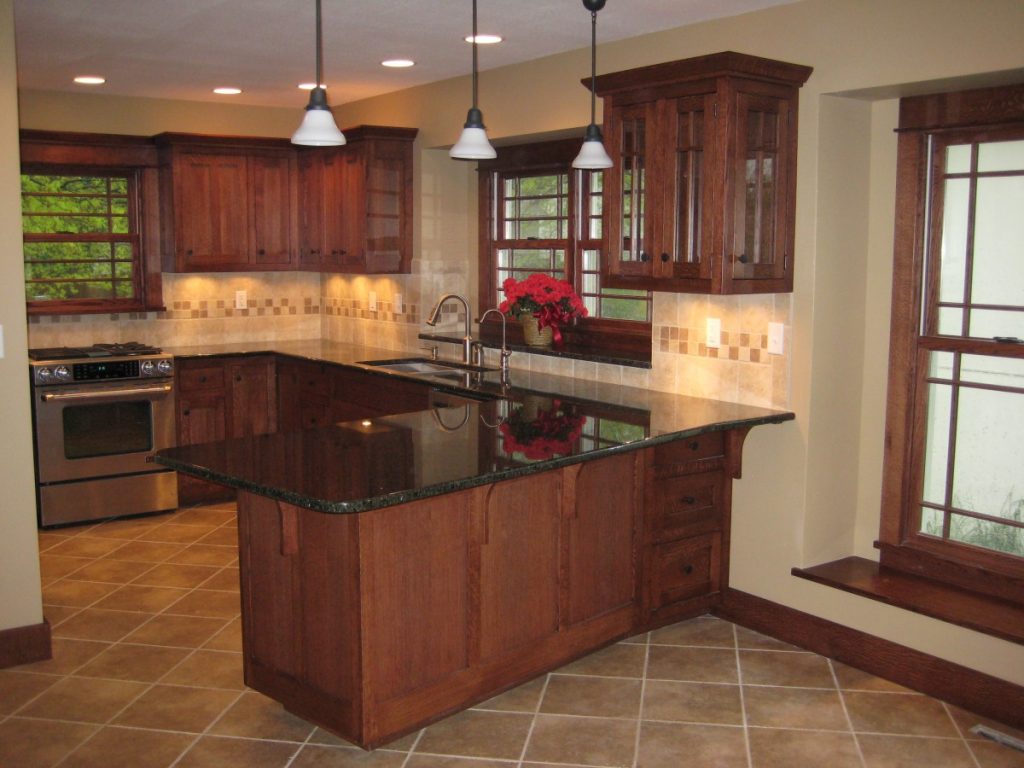 Choosing the right flooring is one of the most important decisions that you can make for a newly remodeled kitchen environment. The kitchen is one of the highest traffic areas of the house and needs to be able to take a lot of ware and tear. It is important to not only find the right aesthetic for your kitchen but also to find a durable material that can handle the everyday use and is able to be cleaned easily and is resistant to water.
There are three main categories of flooring, hard flooring, soft flooring and resilient flooring.
Hard flooring includes concretes, stone, ceramic tiles and wood.
Soft flooring is limited to different types of carpets, mainly roll carpet and carpet tiles. Soft flooring is not recommended for use in kitchens as it difficult to clean and is not water resistant. Resilient flooring includes linoleum, vinyl, cork, and rubber.
Resilient flooring is an ideal choice for a remodeled kitchen. Is it easy to maintain and comes in many different patterns and colors making it easy to find the right style for your kitchen.
Hardwood
Hardwood is also a popular choice for kitchens as it looks warm and won't quickly go out of style. The downsides to hardwood floors are they are not water resistant and spills or splashes left too long can damage them.
Linoleum
Linoleum and vinyl are all good choices as they are easy to clean water resistant and do not damage easily. Something to consider when using vinyl is that it contains a high VOC content, which can negatively impact indoor air quality.
Laminate
Laminate, while similar to linoleum, is not a good choice for kitchens as it is not waterproof. Linoleum is also more durable and sustainable than laminates.
Cork
Cork flooring is a popular choice for kitchen floors as it is environmentally friendly, resilient and easy to stand on. Cork also naturally warms up with your body temperature keeping the room warm and cozy. Cork is a soft and spongy material that makes it easy to stand and walk on which is important in a kitchen environment.
It is important to consider how dense and hard a material is when choosing it for your kitchen. You will likely be standing more often than not in this room and you want a material that will be comfortable without having to add relief mats. Hard flooring like ceramic tiles or concretes, while easy to clean, can be difficult to stand on making them not ideal flooring type for a remodeled kitchen.
Gallery of Flooring Ideas for Remodeled Kitchens
Tell us what you think about "Flooring Ideas for Remodeled Kitchens"?