How to Keep your Granite Countertops Squeaky Clean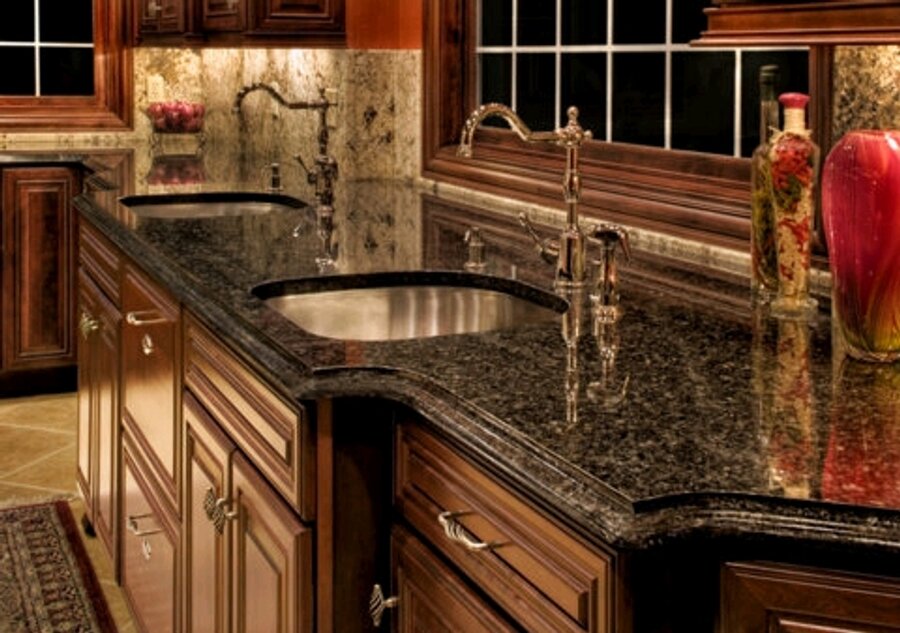 Granite countertops are the superstars of kitchen design. They are beautiful additions to an otherwise bland kitchen. To enjoy the benefits of a granite countertop, you need to keep it clean. You need to do this as a granite countertop is an investment that keeps your home of high value. Although granite is scratch and heat resistant, you still need to do the following to keep it looking like brand new:
If you have oil stains on your granite countertop, you can use either baking powder or dish detergent. Baking powder is the mildest chemical you can use on your granite countertop. There are other cleaning agents that can remove oil stains, but they are usually not good for granite surfaces. Coffee stains are harder to remove from granite countertops. First, dilute dish washing liquid on warm water. Take a soft cloth then dip it in the mixture. Wipe the surface gently. If gentle pressure does not remove the coffee stains, you need a stronger mixture. Create a paste by mixing a cup of flour, 2 tablespoons, dish soap, and a little water. Spread it on the stained area and leave on overnight. The next day, wipe off the paste using a damp towel then rinse. To remove ink stains, acetone can do the trick. Just dip a cotton swab and wipe it on the ink. If your countertop is light-colored, use 20% hydrogen peroxide instead of acetone and do the same method. It is important to work on about an inch at a time so the stain does not spread out. Keep a damp cloth handy and use it to wipe each section. Do not forget this part. Failing to do so will damage the granite surface. Use a sponge to remove any residue.
If you have a granite countertop, you are lucky to have one of the sturdiest materials in your kitchen. Rating 7 on the Mohs hardness scale, one can say that granites are the best scratch resistant material. It surpasses stainless steel which scored 6 on the same scale. Granite counter tops are durable and can tolerate normal wear and tear. This does not mean that you should not take precautions when it comes to your kitchen countertop. With the proper care and cleaning procedure, you can keep your granite kitchen countertop looking brand new for many years. Granite is one of the easiest countertop materials to clean and maintain.
Tell us what you think about "How to Keep your Granite Countertops Squeaky Clean"?