How to Set a Budget for Kitchen Refacing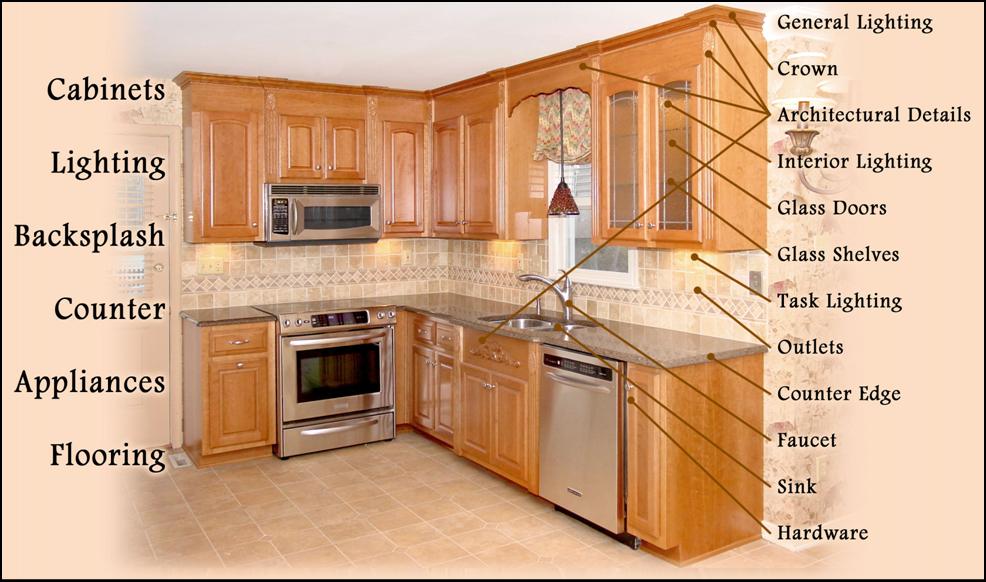 Even with a low budget, you can still perform a kitchen refacing project. You can even complete it over the weekend. Here is a no-fuss way to make sure that your budget does not go out of hand.
Perform a financial inventory to determine how much you can spare for the project. This may sound like a simple idea, but most people fail in its execution. Upscale kitchens may require at least $50,000 for refacing. Are you ready to shell out such amount? Are you sure to stay in this house for a long time? What type of neighborhood are you in? If you think you will move out of the house after a few years, then the refacing project should not cost more than what you will get back from selling your home. Remember that if you are in a middle-class neighborhood, you can't sell your house in a much higher price just because your kitchen looks like a million bucks.
List down all costs and determine how much of the budget goes to each part of the project. This should be how your list will look like:

Cabinets – 35%
Labor – 20%
Appliances – 20%
Windows – 10%
Fixtures – 5 %
Fittings – 3%
Miscellaneous – 7%
Determine the source of your budget. Home equity is just one of the most desirable sources of kitchen refacing This is because it is tax deductible. It is much better than getting money from your investment account which you might need in times of emergency. When getting a loan, calculate all fees including interests so you know how much and when you will get the funds.
Avoid deviating from your original plan. You might come across a seemingly better plan or kitchen feature, but will it really be worth it? If it is much more expensive than your current plan, stop yourself. Check the budget you came up with in step #2 and stick to it.
Kitchen refacing is an investment that you can succeed at even with a small budget. Home improvement projects like this boosts the value of your property just by updating the cabinetry, the countertop materials, and the window styles. A limited budget should not keep you from making your home more comfortable to live in. What you need is a good budget plan and an unwavering heart. Deviating from your set budget may only lead to future problems.
Tell us what you think about "How to Set a Budget for Kitchen Refacing"?