How to Style Your Narrow Dining Table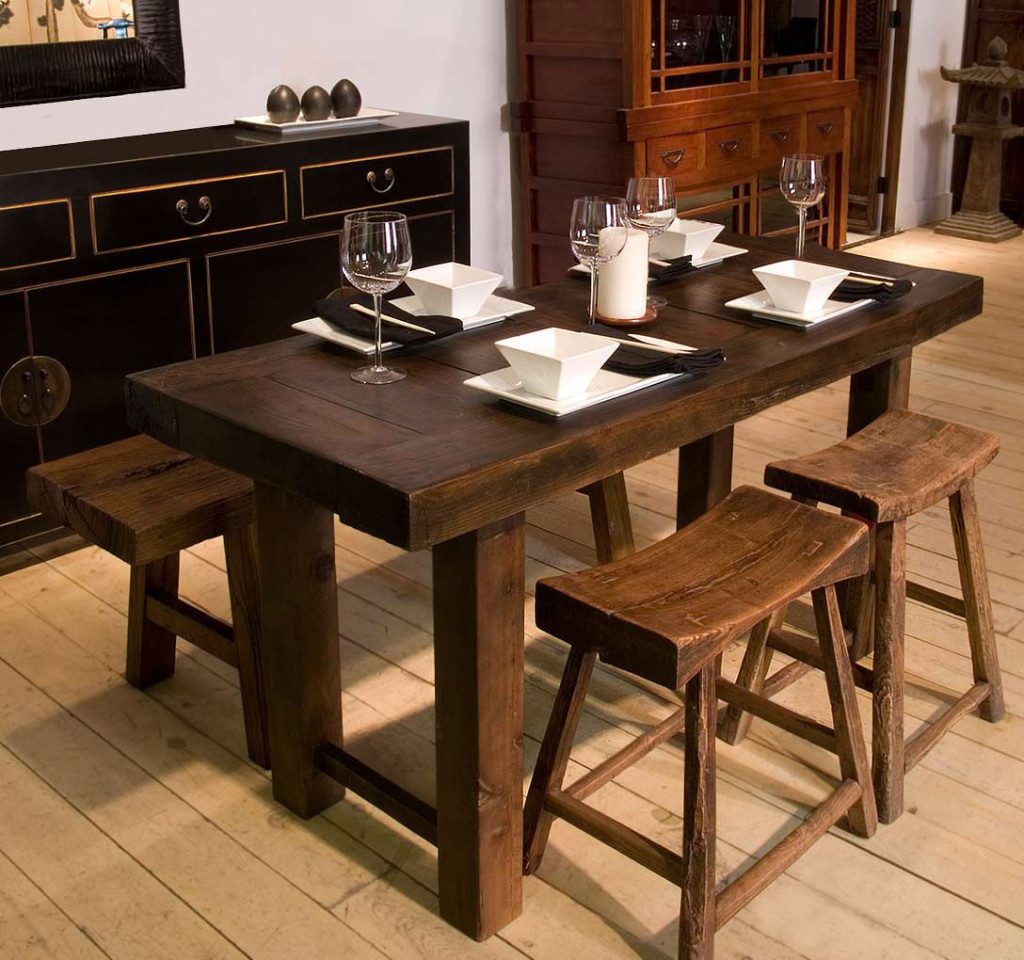 Styling a narrow dining table can be a challenge because of the limited space. The key to successfully create a stylish dining table even with the lack of space is to focus on the important aspect of the dining room and eliminate the unnecessary ones. Read on for tricks on how to do this.
Create an illusion of space by using a monochromatic color palette. Make your dining room feel airy with a green runner and armless chairs.
Stick to a minimalist design. Don't use ruffled and plaids cloths. White lines and antique decorative pieces are enough to make your dining table look interesting.
Make it look bright. Pair your narrow dining table with bright upholstered dining chairs. Finish off the look with a brass chandelier that blends well with your dining room color theme.
When you want a bold color for your dining room, make sure to coordinate the chairs with the cabinets.
Save space while also creating a stylish dining room. Add a built-in china cabinet. Position your table in front of it, allowing enough room for movement. This is a great way to introduce art to an otherwise boring dining room.
Position your dining table by the window. The natural lighting that comes from outside will make the room look more fresh and inviting.
Use it as an office table. Stacks of books in a nearby cabinet create a perfect backdrop for your dining table. A can of writing utensils on top of the narrow table is enough to make it look interesting to your guests. This décor idea especially works well for designers and writers.
Punctuate with small colorful accessories like orange daisies or bright green bowls. Keep all other elements neutral so the accents pop beautifully.
Pick a dining table with a transparent material that can show off more space. Look for a dining table made of glass or acrylic.
Forget gigantic chandeliers. It can take up too much room, eating up space therefore making your dining room look even smaller.
If you have a small dining room, you have to avoid the classic large rectangular table. You don't need to create a boring boardroom in your home. When styling a narrow table, keep scale and simplicity in mind. Choose a narrow dining table that reflects your personality. Charming people naturally should choose old wood dining tables.
Tell us what you think about "How to Style Your Narrow Dining Table"?