Modern Garden Design Ideas and Photos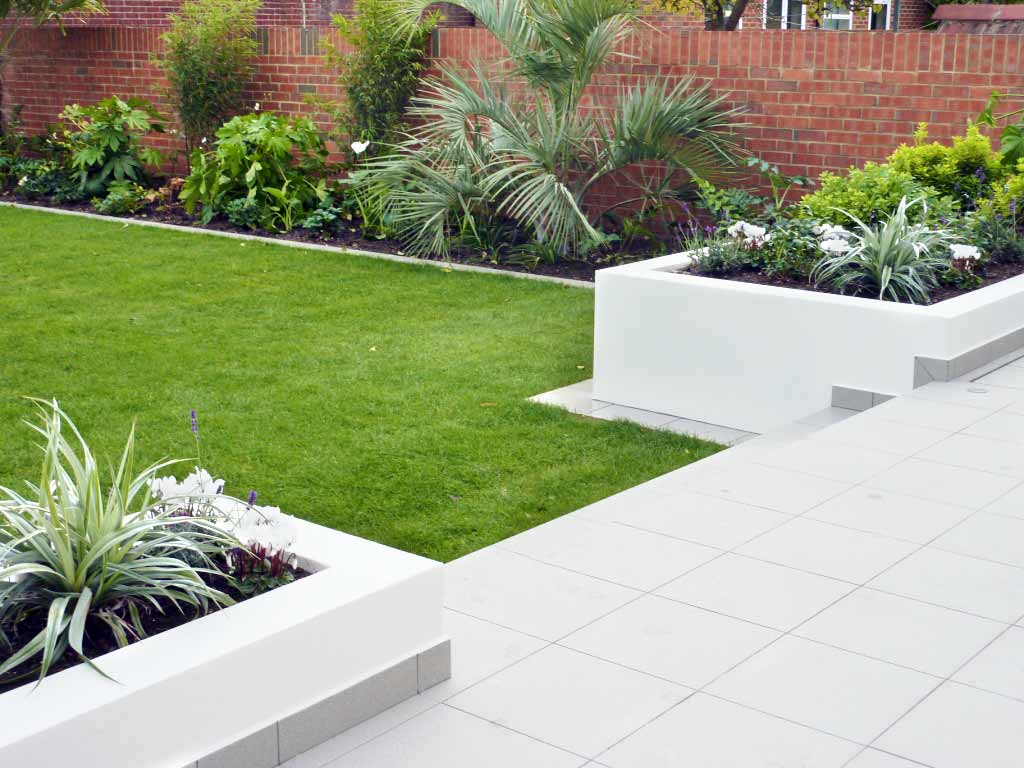 A modern garden design should be able to provide a venue for entertainment and relaxation. Before getting down and dirty working on your garden design, you need to evaluate your lifestyle and the needs of your family. You also need to consider the dimensions of your garden. Remember that a modern garden is both functional and aesthetically appealing. If you have inadequate space, this project may require great effort. Meticulous planning is necessary to prevent the space from looking a little too squeezed. Be careful not to sacrifice one important purpose of a modern garden.
Modern gardens are created to promote outdoor living. To design a utilitarian modern garden, functional pieces such as comfortable seats, storage bin, or an outdoor fireplace need to be present. Cozy seating areas are essential to a modern garden design. It can serve as the main attraction in your small garden space. It is important that you keep your garden looking tidy and organized. Adhere to light and simple decor or add only a few plants that grow vertically will help you achieve a spic and span modern garden. A cool color palette will also help create an illusion of depth. Adding a water feature can also make your garden look larger because of the mirror effect it provides. A small space should not keep you from having a functional living area. People who live in small-scale apartments can still create a modern roof garden. All you need are planters and flower boxes are to come up with an elegant rooftop garden. Just add sunshine and you will have an outdoor living space.
Small areas are more challenging to design than huge spaces. It is hard to defy nature, but with careful planning you can still create a seemingly spacious garden. You just need to employ tricks to maximize space through smart storage ideas and functional pieces. Plant boxes, curved seating areas, subtle lighting, and water elements are just a few features of a modern garden design. You need to keep the proportion when designing a beautiful garden even with very limited space. Even small balconies and rooftops can be turned into a little garden where your family can relax any time of the day. You can start planning your small space modern garden by deciding how much space you can provide. The time you can spend designing and maintaining your garden should also be considered when planning the design.
Tell us what you think about "Modern Garden Design Ideas and Photos"?