The Pros and Cons of a Corner Kitchen Sink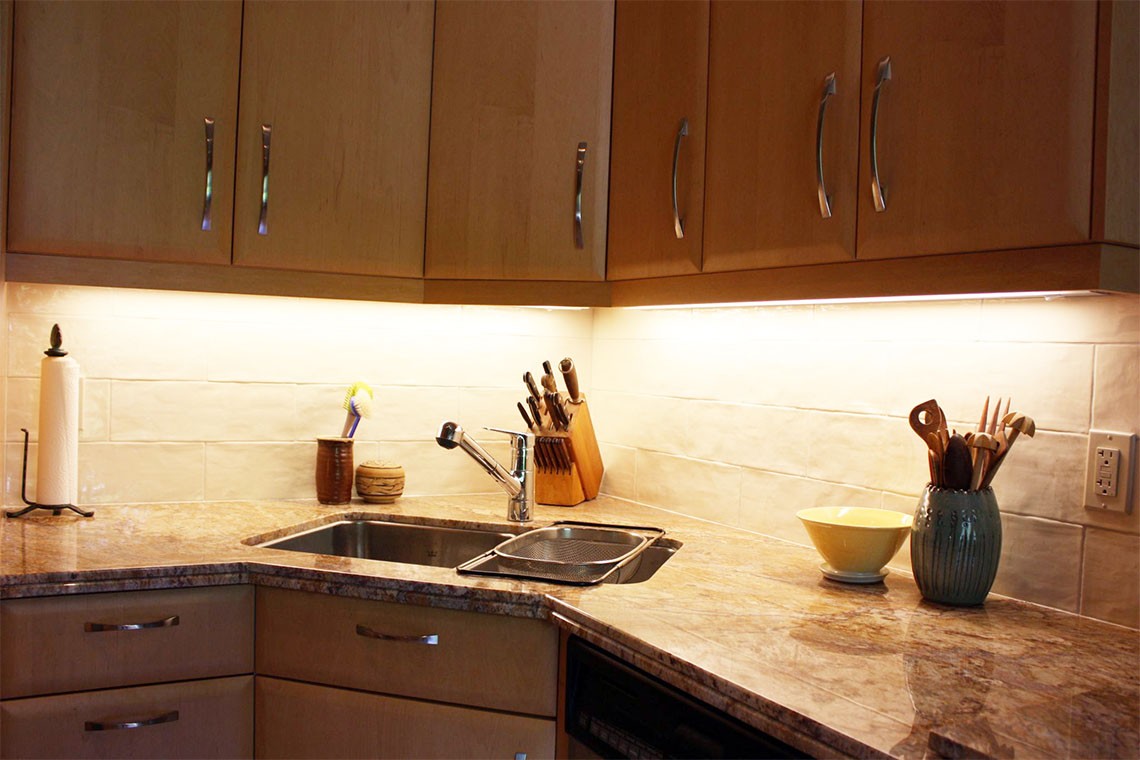 Corner kitchen sinks can be an unusual and interesting visual feature within a kitchen. They are less common than having a sink on a straight stretch of counter, which will make them stand out when visitors come to your kitchen. Apart from the unique visual appearance, how do corner kitchen sinks function in relation to the standard kitchen sink on straight-line of counter?
A corner kitchen sink can save space in a small kitchen, corners of countertops are often underutilized and by positioning your sink here you can gain more space on the rest of your counter top, oriented in a straight line, where it is typically more useful. However, there are downsides to a corner sinks as well. By locating a sink in the corner you will inevitably have to have a smaller sink; this can make it difficult to wash large pots or pans. This will also limit your options when choosing a sink. Some models offer 'v' shaped, double corner or a triangular corner sink but these options typically still can't hold the same size dishes as a standard sink. Apart from size there are other drawbacks to a corner kitchen sink, because of its location it is quite difficult for two people to use the sink at the same time, which can be a nuisance especially if you tend to wash dishes or cook together.  Another obstacle is the location of your dishwasher; traditionally the dishwasher is located next to the sink for easy loading and rinsing. However, if you choose a corner sink it is not advisable to put your dishwasher right up against it in the corner, as this can be difficult to open both the dishwasher and the adjacent cupboards.
The ideal placement for a sink is below a window giving you a view while cooking but also providing good light quality and ventilation to this high traffic area. If you choose a corner kitchen sink, try putting a task light above the sink to increase the efficiency of the area. Keep in mind that the kitchen sink is one of the easiest areas to gather dirt and excess water and when located in a corner the back corner can become difficult to clean!
When deciding if you want a corner kitchen sink consider the lighting, view, and size of your kitchen to decide if it is right for you. While a corner kitchen sink may create the most efficient layout for a small kitchen, if you have a larger one why not try putting a rotating shelf in the corner of your kitchen to maximize storage space without sacrificing function.
Gallery of The Pros and Cons of a Corner Kitchen Sink
Tell us what you think about "The Pros and Cons of a Corner Kitchen Sink"?