Give your Kitchen a Facelift By Refacing Your Kitchen Cabinets!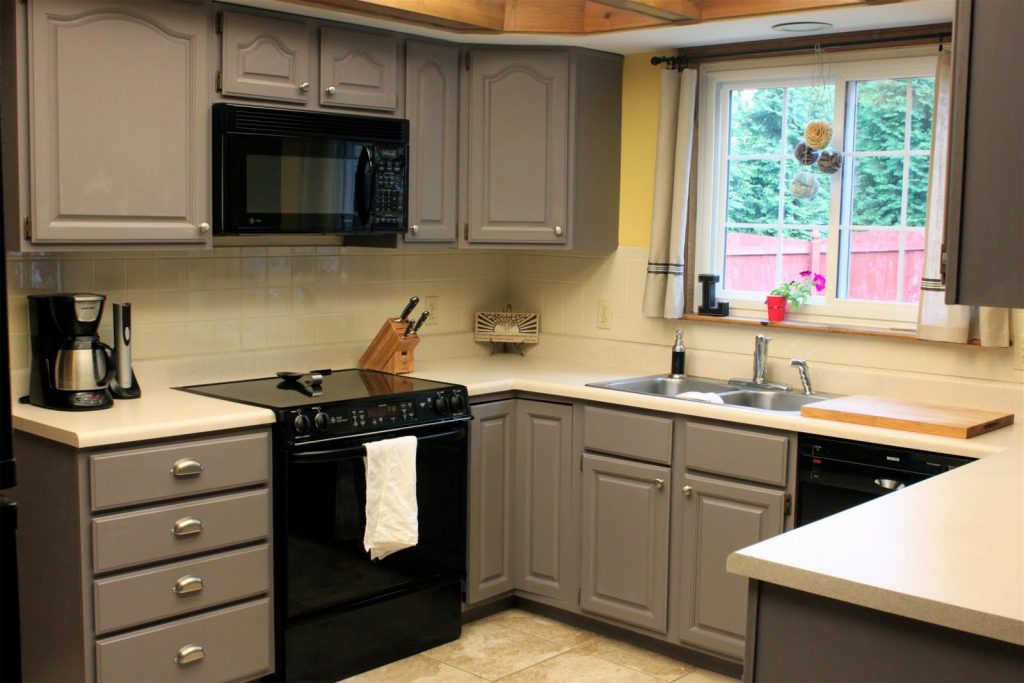 Have you ever wanted to redo your kitchen but didn't have it in your budget to replace all of your cabinetry? Maybe you even looked into refinishing your cabinets but were not able to make as drastic of a change as you would have liked, for example going from a solid color to a wood grain. The base material of cabinets is not always suitable for staining, like MDF or certain types of wood but this material is not relevant if you decide to refacing your kitchen cabinets.
Refacing is to put a new laminate or veneer finish over top of the existing surface on your cabinets. There are two ways that you can tackle this issue, and the most important question to ask yourself when deciding, is do you want to keep your cabinet doors? Do they have a detail on them that you love? Are the existing cabinet doors in your new home quite traditional while you are dreaming of a new modern kitchen? How easy will the shape and detailing be to reface? These kinds of questions will help you decide whether you want to look for new cabinet doors, which you can match the laminate for the rest of the cupboards to or whether you want to keep the existing doors and refinish them as well. Don't forget that you are not tied down to the handles on your cabinets; they can easily be switched out independently of the door itself. Keep in mind when refacing your kitchen cabinets if you are trying to decide between a laminate or a veneer finish that the kitchen can often be one of the most high traffic areas of a home and laminate can stand up to a lot more wear and tear than a veneer can.
Refacing kitchen cabinets is a great middle ground between refinishing and replacing your cabinets. Your wallet isn't the only thing you'll be saving if you choose to reface as opposed to remodel your kitchen since you will be reusing most of the existing cabinetry it is also a great sustainable alternative, especially if you weren't planning to change the layout of your kitchen!
Refacing your cabinets is a lesser-known secret to kitchen redesign allowing you to completely change the look of your kitchen without breaking your budget.
Gallery of Give your Kitchen a Facelift By Refacing Your Kitchen Cabinets!
Tell us what you think about "Give your Kitchen a Facelift By Refacing Your Kitchen Cabinets!"?