Kids Upholstered Chair – a Bedroom Must-Have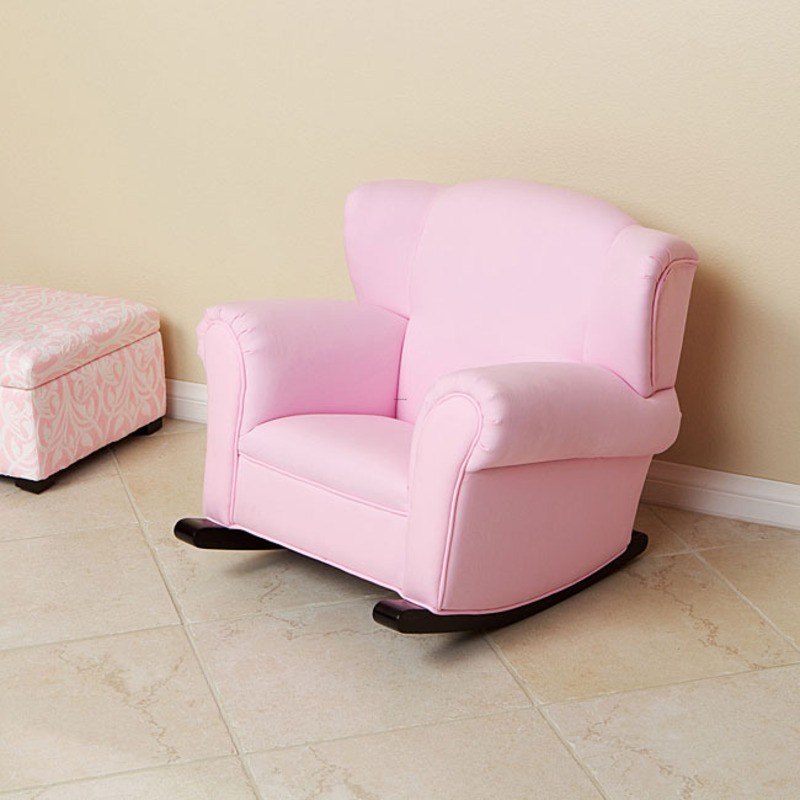 There's not a child alive who doesn't delight at the sight of a kids upholstered chair when they encounter them in the children's section of a furniture store or in the furniture section of a toy store.
Kids absolutely love having their own special places to sit and contemplate. Imagine them having their very own spot in which to daydream about a voyage out among the stars or in the depths of the deep, blue sea; a place to ponder which grand and elaborate game to stage next; a comfy seat in which to curl up and read beloved storybooks; a safe space to sit and plan the elaborate next action figure showdown or dainty tea party with their favorite dolls and stuffed friends.
An upholstered chair is truly among the most special of childhood spaces. These child-friendly, scaled-down versions of regular sized upholstered chairs come in all varieties of fabrics, sometimes with adored characters, and always with comfortable cushioning—all packaged in a child-sized version of the furniture that many of them experience in larger sizes in the living rooms of their family homes, only these kids chairs belong exclusively to them.
Many kids upholstered chairs are created while keeping in mind your décor and tastes, as well as your child's interests—both girls and boys. If you can envision and communicate your style, it can come to fruition in one perfect chair: shabby chic, fun and boisterous, sweet and demur, bold and formal, frilly and festive, favorite superheroes, or champions of girl power.
The ability to totally customize your child's upholstered chair puts you in the driver's seat in terms of having complete control in adhering to the designer look in you've already established your child's bedroom or playroom. You could even create a whimsical statement in the main living space of your home with your child's chair.  Even more exciting, many of these upholstered chairs can be personalized with your child's name, making the chair a memorable keepsake, in addition to a beloved, child-centered seat.
These adorable, kids upholstered chairs are usually made with a strong wood frame that ensures durability. The chairs are then padded with high density flame retardant foam for maximum comfort. The chair is then upholstered with the chosen high quality material for the utmost in endurance and aesthetic delight. Regular, gentle vacuuming of the chair is highly recommended to protect the fabric by helping to reduce dirt and soil buildup.
Upholstered chairs usually come fully set up, meaning no assembly required for Mom or Dad—which, if you've ever struggled with putting a child's item together, is a huge convenience!  A comfortable seat, with fashionable features, and solid construction—such a chair would create a truly special spot in a child's bedroom, a wonderful space to rest in an active child's playroom, or even a fun addition to living room or family room furniture. And as a parental bonus: you'll not have to worry about Junior trying to usurp your recliner.
Tell us what you think about "Kids Upholstered Chair – a Bedroom Must-Have"?