Why You Need an Eames Rocking Chair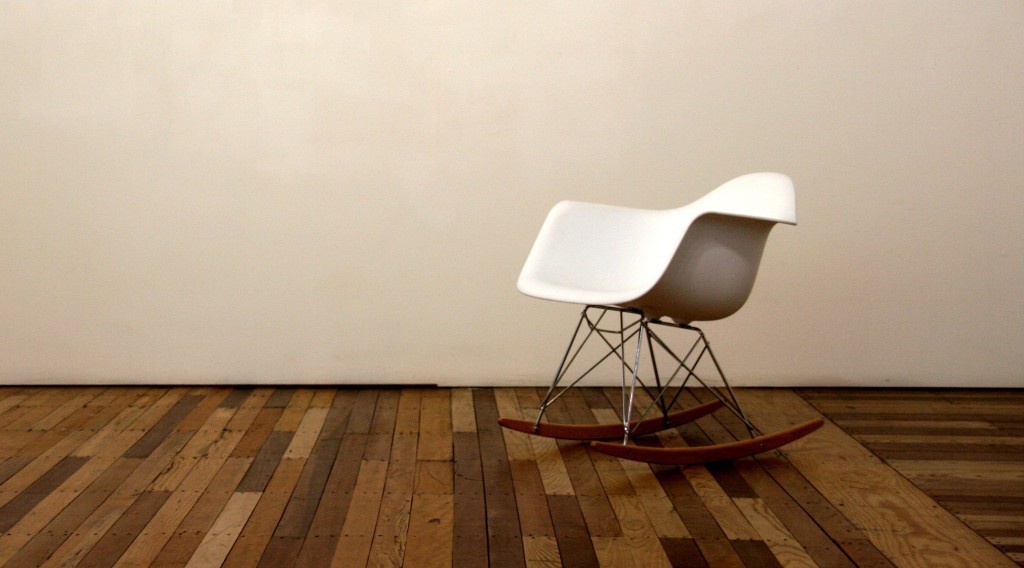 If you haven't yet experienced an Eames rocking chair, then be prepared to be knocked off your rocker, not only for its inventive style, but also for its storied history. The chair made its debut in 1948, named for its designer, Charles Eames, and was one of the first of Charles and his wife Ray's line of mass-produced chairs featuring molded plastic. The mid-century marvel was originally constructed of fiberglass-reinforced plastic which was molded into a deep seat with a high backrest, supported by metal cross legs and underfoot rockers made of maple or birch wood. The marvelous part of this piece is that it was specifically designed to comfortably distribute the weight and pressure of the sitter.
The rocker was hailed as a vastly more modern and sleek alternative to the old, traditional wooden rockers that had long held the market. It was also considered a sturdy and practical seating alternative to the existing fiberglass chaise that dominated lines of fiberglass chairs at the time of the Eames rocking chair's release.
After several years of sales, the Eames rocking chair was dubbed "The most revolutionary contribution of designers to home furnishings in the last century…" by Betty Pepis of the New York Times, because of the chic design which required just half a dozen pieces to assemble, as opposed to traditional wooden rockers, which were usually comprised of dozens of individual pieces.
Despite the chair's critical and commercial success, production was ceased by the manufacturer, Herman Miller, in the late 1960's after certain environmental risk factors associated with the production and use of fiberglass became better understood and widely publicized. The company's plan was to halt production merely while a suitable replacement material for the dangerous fiberglass could be found. That process took about 30 years, but, with the advent of polypropylene—a safer and highly recyclable material—the Eames rocking chair went back into production as of 2004 with its new and improved seating material.
It's an interesting tidbit that—even though production was ceased—pregnant Herman Miller employees were routinely given an Eames rocker as a gift until 1984. These gestures framed the Eames rocking chair as the epitome of high-end nursery décor. (Though, the actual comfort of the rocker for mother and baby continues to be hotly debated on design and home décor blogs to this day.)
Aside from the environmental benefits of using polypropylene as the chair's molded shell seat, the material's attributes create a subtle yet lovely matte texture that is highly desirable, as well as a seat that was considerably softer to the touch and more durable—both aspects magnify the rocker's appeal.
The Eames rocking chair certainly has a colorful history. Its design adds a certain contemporary flair and colorful whimsy, with the availability of various colors for the molded seat. The rocker is a sleek and stylish piece to own, regardless of whether you choose to place on in your living space, bedroom, or—as hailed as a must-have by many moms of the late 20th century—in your baby's nursery.
Tell us what you think about "Why You Need an Eames Rocking Chair"?