Queen Size Sofa Bed Fit for a King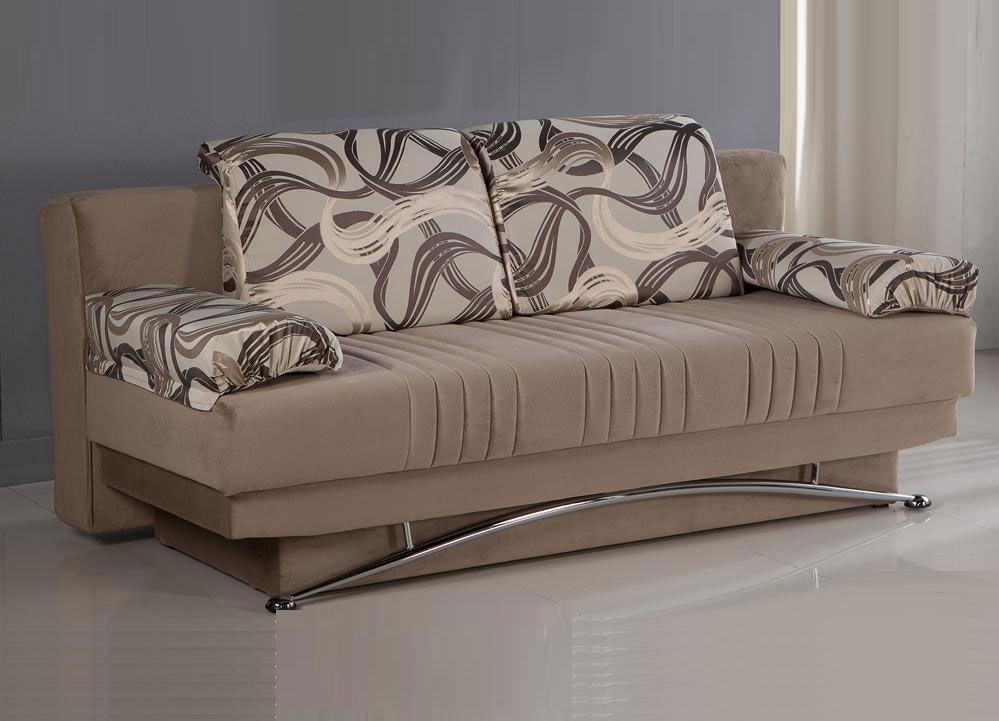 Have your ever had the need for a spare bed, but you just don't have the extra space or the desire for maintaining a dedicated guest room?  A queen size sofa bed may just be the answer for which you are looking. These days, sofa beds come in all styles and materials—everything from country-inspired gingham to modern microfiber to warm, rich leather. And while the sofa beds of old were often lacking in comfort, both as a sofa and a bed, the improvements to the amenity of this type of sofa have been tremendous in recent years, making them cozy to sit on for TV watching and snug as a bug for sleeping.
To have a stylish and comfortable sofa that can be transformed into a bed in just a few minutes is a handy dandy piece of furniture. You can have an additional bed for guests without needing an extra guest room. Even a sleeper sofa in your living room makes a great sleeping space for an unexpected overnight guest. In fact, with a sleeper sofa, your office or den could double as a "guest room" when you need it to.
In days gone by, many folks maintained dedicated guest rooms within their homes. While this is a lovely idea, it's often less than practical these days. Having an entire room that you're heating and cooling, but which spends the majority of the year unused just isn't viewed as an efficient use of space (or money) in our contemporary times. With many people making the decision to live in smaller spaces—either by financial need or by choice—the benefits of a queen size sofa bed are blazingly apparent. Such a sofa affords you the ability to comfortably accommodate guests for the night or for multiple nights without the need for a dedicated guest room. With a sleeper sofa, you can simply adjust your living room sofa and within a few minutes you have a comfortable, queen-size bed for your guest. Talk about convenience!
When you have a queen size sofa bed, even a den or home office can serve as a temporary guest room. With a sofa bed in your office or den, it allows you the ultimate flexibility of having a very comfortable place to sit within a space you regularly use. Then, when a guest visits, the sofa can be quickly and easily transformed into a cozy sleeping space for nighttime use; and then with a few moments of rearranging, the bed is returned to its sofa state for daytime use of the den or office space. This highly efficient feature becomes especially helpful when the usually rare, but inevitable surprise guest makes an appearance.
With a sofa bed, that unexpected guest is less of an inconvenience and more of a delight, since you have their sleeping space already covered. Once thought to be cumbersome and dowdy, the sofa bed is almost a must-have for today's welcoming and accommodating households.
Tell us what you think about "Queen Size Sofa Bed Fit for a King"?