20 Bird Home Decor Ideas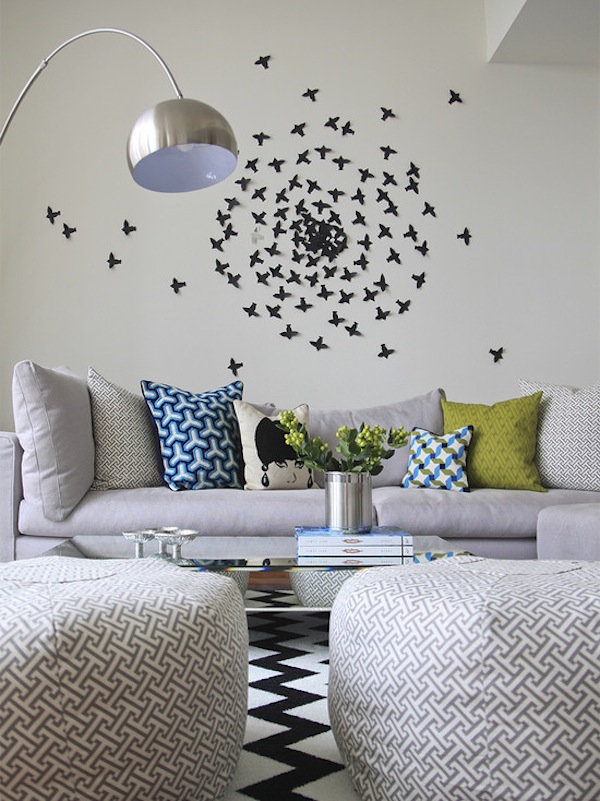 Birds are found across the world and represent a feeling of freedom, because of their flying and travelling qualities, which has transformed bird home decor into a popular interior design theme.
There are an estimated 10,000 different species of birds across the world, but this number is growing every week.
Every different species defines different qualities, colors, shape, and size, which is why our interpretation of birds is different depending on our culture, home country, and the birds we have met whilst travelling. It can also depend on the species.
If you want to bring more love into your home or improve communication, bring doves into your interior design. If you'd prefer to create a more graceful style and atmosphere in a room, introduce swans.
If you're looking to add birds into your home after you have selected you color palette and other qualities, there is almost certainly a species of bird that will match your color palette perfectly, from bright neons to simple monochrome, although finding that perfect match might take some research.
Other people are inspired by the color palette and demeanor of one bird in particular, whereas others are inspired to bring bird home decor into their interior design because of what they represent, and not their color or style.
Bird print fabrics, often in a block print style against a bold colored background, are increasing in popularity as the trend for bold colors and patterns evolves. Varying in size and color, bird print fabrics are easy to get hold of if you'd like to DIY your own cushion covers or curtains, but if you'd prefer somebody else to do the creative work, bird prints are popular today and therefore easy to get a hold of either online or on the high street. The only downfall is that you may need to shop around to find the best color palette and print size for your home.
Bird print textures are also popular in "shabby chic" style of interior design, which is a combination of rustic and vintage furniture and luxury.
Often, this includes floral prints, pastel colors, and remastered wooden furniture, which makes bird print textures in pastel or bright jewel tones stand out and help to recreate that 'close to nature' countryside home style.
Bird home decor is often found in popular art, but to be more individual in our design we can use birds as silhouetted wall murals, hang small birds from the ceiling to preserve wall space and add an entirely new dimension.
In Japanese culture, the crane bird is recreated through origami (a Japanese originating art of paper folding) are popular in homes across the country. One thousand paper cranes held together by string will generate one wish to come true, or even infinite good luck, so in Japanese culture many people invest time into building their paper cranes in a variety of colors and sizes. One thousand cranes are a traditional Japanese wedding present, and therefore represent love and togetherness within the home.
Gallery of 20 Bird Home Decor Ideas
Tell us what you think about "20 Bird Home Decor Ideas"?