20 Mediterranean Home Decor Ideas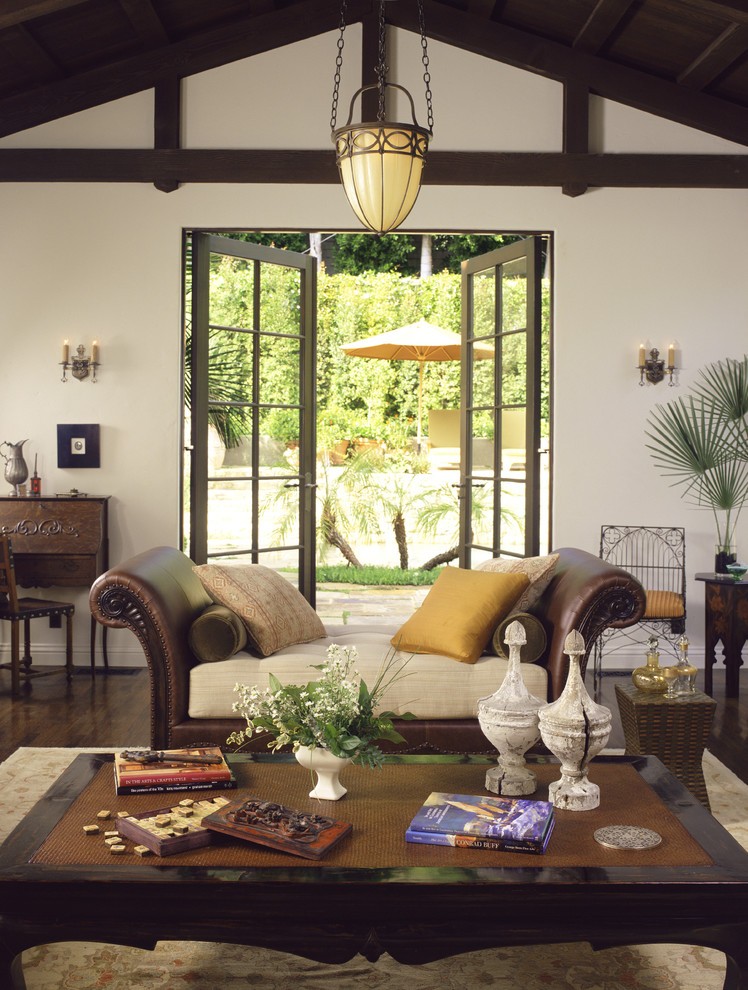 There are many countries that enjoy a Mediterranean coastline, and although each of these have their own cultures, subcultures, and lifestyles, collectively these stunning shores and the homes that have been built have inspired the rest of the world with their Mediterranean home decor.
Spanish interior design, which remains very traditional, is very rustic and simplistic. In a typical Spanish home, expect lots of natural materials such as wood, metal, and stone, white or cream walls, and warm tones such as red and orange to bring splashes of color and coziness indoors.
Mosaics and tiling are popular decorative tools for floors and walls, to add attention to detail without upsetting the home's simple and traditional decor.
Greek interior design is quite different; it instantly pulls images of chic and all white homes that stand out against the sparkling blue seas, and keeps things simple so that people will appreciate the striking environment outdoors, and not what is inside their home.
At the same time, Moroccan interior design is very chic and puts a lot of focus on mixing elaborate architecture and decorative items with minimal furniture. Color is very important in Moroccan design, with lots of bright jewel tones being popular in fashion and interior design. Walls and soft furnishings are often draped in bright and embellished textures to stand out against stone walls that require no insulation.
These are simply examples of how styles change between countries and cultures, but how you decorate your home can be a your own personal mixture of styles.
You can take inspiration from places you have visited and explored, or achieve a unique Mediterranean atmosphere in your home by combining styles from different countries. Iconic Moroccan home decor will look stunning against Greek style white washed walls, but Italian cast iron outdoor furniture will also look stunning in a traditional French countryside garden.
It's really your choice which elements you take from each area, but don't always be persuaded by style. Mediterranean home decor should have a function and be a positive addition to your home too.
What all Mediterranean countries have in common is that they consider spending time together as a family and dining together as a high priority, and their interior design encourages them to do this regularly, often everyday.
The Mediterranean climate means that homes and walls can be less obtrusive as they aren't required to provide much shelter from extreme weather, only shade from the sun and occasional rain.
Opening up your kitchen and dining room into an open plan space is popular in Mediterranean cultures as it improves the flow of communication between the diners and the cooks in the kitchen. It also makes the dining events more informal, easygoing and relaxed.
With warmer climates people often extend their dining and kitchen areas into their gardens, where then can cook and dine together outside, enjoying the stunning Mediterranean gardens and environment.
To use Mediterranean home decor to achieve a true Mediterranean style of living, you should include your garden into your home makeover.
Gallery of 20 Mediterranean Home Decor Ideas
Tell us what you think about "20 Mediterranean Home Decor Ideas"?