Wild and Wonderful Safari Home Décor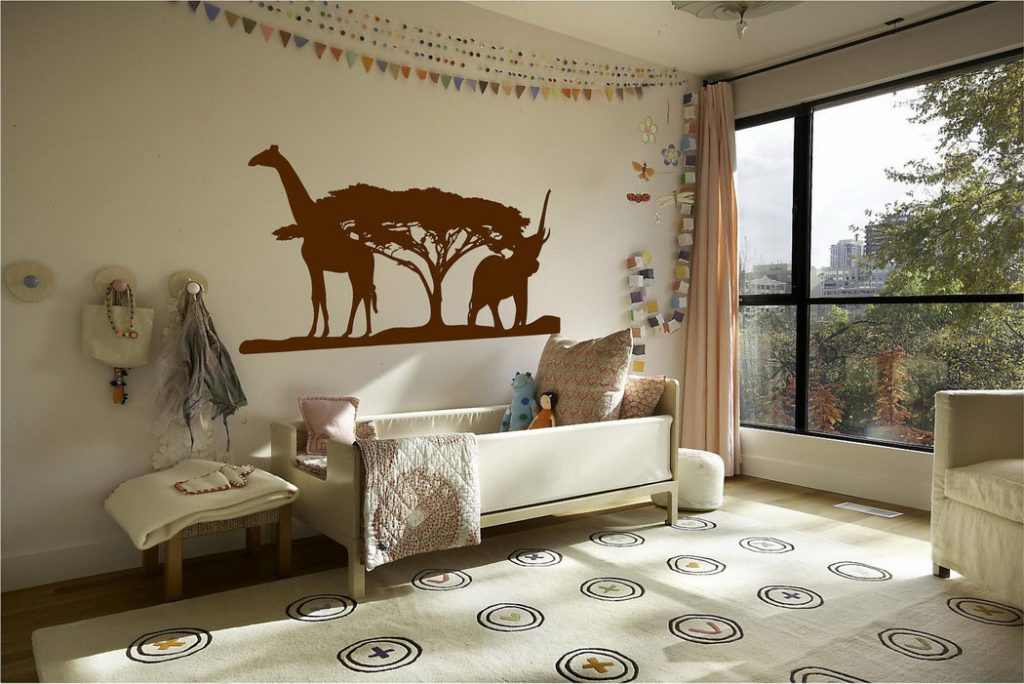 What is safari home décor all about? This kind of decorating theme is all about using accents, furniture, ornaments, wall color and window treatments that depict a safari theme. Although safaris and animal reserves can be found in almost every country, the most popular safaris on the planet can be found in Africa. Here, the most ferocious and the most impressive animals are located and tourists are allowed to view them from safe distances, mostly riding in a suitable vehicle. A safari theme captures this wild yet wonderful ambiance. You will be looking at and feeling soft and luxurious pelts (or faux hides) of animals that are found only on African safaris such as giraffes, cheetahs and zebras. You will be decorating your home with mighty ornaments such as ivory sculptures from elephant tusks and rhino horns and you will be using clever details such as tribal accents and tribal art to pull everything together.
It is not enough to recommend that homeowners, if they wish to adapt a safari home décor theme, just use one ornament, a piece of fabric or a piece of tribal art. Instead, your home décor should make use of all the important elements that a safari-inspired home should have.
Foremost, wall color is mostly the color of the African savannah. You should consider using earth tones such as brown, red, green, black, gray and gold. Wall colors could be one of these earth tones or you could pick a main wall and use the strongest color on this wall while all other walls will have a lighter shade.
After considering wall color, lighting comes next. Using as much natural light as possible is important and at the same time using spot lighting to highlight different valuable pieces should also be on your list. Choose pendant lighting in the corners of your room or you could place lanterns made of tribal fabric in the middle or in the corners. Windows should be open with tribal fabrics ready on each side.
Furniture is mostly made of carved wood or luxurious black or brown leather for a modern twist. Thick faux hides are draped across sofas and arm chairs or these may be hung on your main wall. You may or may not use carpeting, especially if you have beautiful natural hardwood floors, but thick tribal carpets are also part of safari home décor styles too.
Gallery of Wild and Wonderful Safari Home Décor
Tell us what you think about "Wild and Wonderful Safari Home Décor"?