Black and White Home Décor Decorating Tips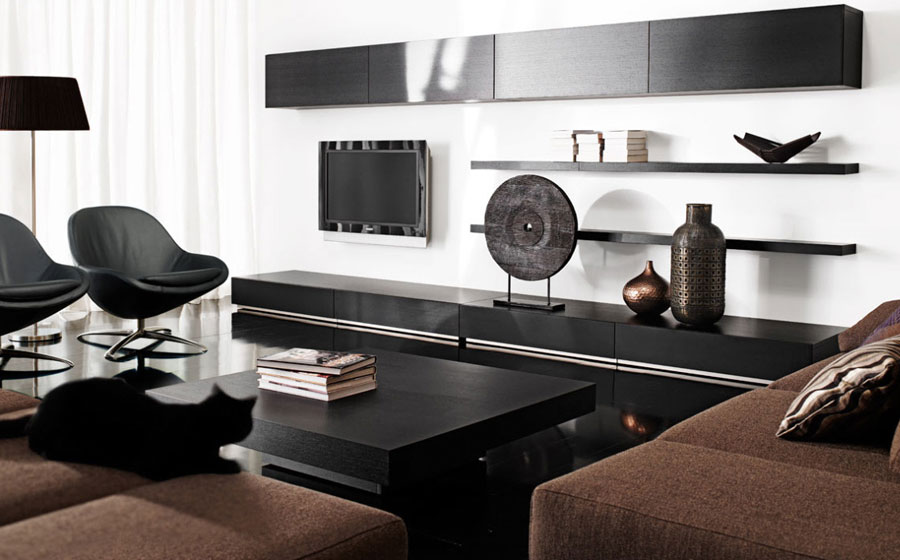 If you have never seen black and white home décor before then you have never seen anything quite like it! Imagine a room colored strictly black and white on ALL the surfaces, walls, floors, windows, accessories and lighting. There is no space untouched or ornament forgotten in this unique yet stylish home décor.
Basically, black and white decorating is using the two colors to decorate an entire room. Let's start with the living room. You could have white or striped black and white wall color. White walls would work great with black and white curtains and black carpeting.  A white sofa along with a black leather armchair would have black and white throw pillows in different patterns. Zebra stripes are the best example of a black and white pattern that is often used in black and white home décor. There are faux zebra hides that could make great carpets while these may also look great on a living room wall or draped across your white sofa or black armchair. And then of course there are black and white room accessories that you can sprinkle all over your living room such as black and white ornaments on your mantel or on your shelves. You may also place black and white lamp shades; pendant lighting or chandelier lighting, whichever lighting fixture you pick this will certainly complement your beautiful black and white room.
A black and white dining room could look amazing. Modern black furniture or white period dining sets would make your dining area stylish and elegant along with black and white paintings and wall décor. A side table where tableware could be placed may also be black modern or white period furniture and then of course pendant lighting or chandelier lighting would tie the room together.
A black and white kitchen looks modern and elegant with a combination of black and white paint on the cabinets and drawers plus splashbacks and countertops using black and white-colored natural stone. Black bar stools could be used along the kitchen island to serve as a snack or breakfast nook.
Black and white home décor for your bedroom is another great idea. Imagine a well-orchestrated bedroom with beautiful black and white linen, bedding and pillow cases. Same goes for the curtains, carpets and furniture. And across the bedroom are black and white accessories too such as lamps, clocks, books, picture frames and wall décor.
Gallery of Black and White Home Décor Decorating Tips
Tell us what you think about "Black and White Home Décor Decorating Tips"?